The Seven Knights 2 rising is finally happening after having a long waiting so long with Nermarble. All the fans will get the absolute joy of the game as it happens with a globally released on November 10 2021. The new game launches into two platforms from iOS and Android.
Seven Knights 2 takes a look at its original game, becoming a true sequel as it is included with a roster of heroes for the collection, and there are more than 46 heroes to choose from at the launch. All these heroes are varied from one to another. Like most RPGs, you can expect actions with some amazing combats n here, and players will appeal with strategies as there are real-time controls included with the game.
Players will have to select their load-outs and ensure their victory. It is a must to create formations and combinations, which provides many benefits for the players. Seven Knights 2 is a reborn game with new 3D features and an appearance from the photorealistic features. There is a deep story with charismatic heroes, and high-quality cinematic cuts enrich the game.
Gameplay of Seven Knights 2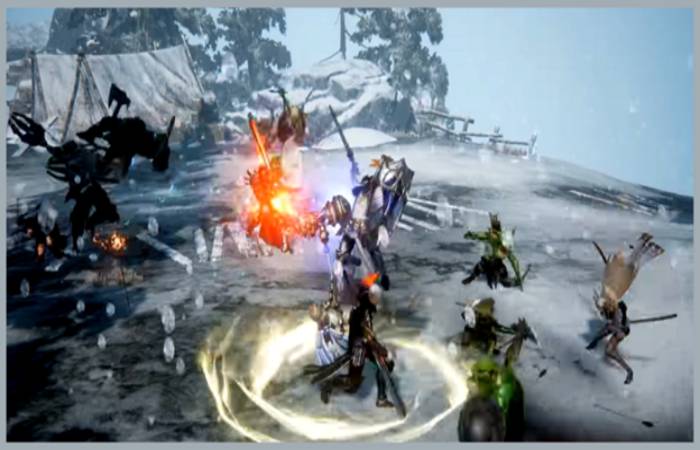 The gameplay includes player control, and players are not controlling one character. They are controlling four of them and are allowed to command one for one main character. The game's AI takes care of the other remaining three characters, and you don't have to worry about them anymore. It is more like a team for you, and you will be the commander of all.
The artificial intelligence of the game is doing a great job of controlling other characters, and if, in any case, you are allowed to switch between the other three characters in the battle. So whenever you need to switch for another character, you can leave the current commanding character and become another from those other players and make it a commander to the entire team.
Playing Seven Knight 2 on PC
Mobile RPGs are generally rich with combats, and they have much more actions and battles than mobile games we see in the gaming world. They are full f controls, and they need the best movements to win a battle. Movements and controls are the keys to a greater battle, and if you use the right strategies with your combats, which is the only way for having victory in combat.
Since Seven Knights 2 is also an RPG game, it has a lot of battles and combats to deal with, and you have to be more careful on controlling your characters on the battlegrounds. A simple mistake can lead to losing the game victory and your battle forever. So can you guarantee the best control only with the touch screen we have on a mobile? No, you can't.
Mobile is a simple device with more simple controls than a PC, and it needs a lot of effort to deal right with the combats. This situation is different when we play an RPG on PC since it gives you keyboard and mouse support. So your controls and the movements over characters can be done smoothly, and winning over a battle would be much easier than using a touch screen to control.
And the other thing is that you will take advantage of a bigger screen when you play your game on a PC. This is another benefit that you will gain by playing Seven Knights 2 on a computer since the observation will be better to deal with enemy movements. And more than that, you can take a real-time adventure with the cinematic movements of Seven Knights 2 as it is rich with cinematic features, which will allow you to feel the real feeling of the gaming.
So can you play Seven Knights 2 on your computer by just installing it? No. it needs an emulator as an emulator is creating an android system to your device separately to run mobile apps on your PC. Without emulators, you will not be able to run mobile apps on any PC and talking about emulators; we see many of them in the market. But we guarantee you with LDPlayer as it gives you the best features for gameplay.
The keyboard mapping feature will ease your game controls by letting you create unique game controls for the game without using the default settings. So this would be an excellent advantage for dealing in the battleground on Seven Knights 2. Moreover, LDPlayer is free, and it has the most flexible options to customize your PC and its settings to have the smoothest gameplay with Seven Knights 2.
How to Play Seven Knights on PC with LDPlayer?
It only needs a few steps as follows.
Download LDPlayer with any version you want since both versions are working fine with any PC
Install it
Search the game name from LD Player's store LD Store
Install the game through LDPlayer and enjoy the best gaming with the best emulator
Also Read: Should you Buy a Next-Gen Xbox or PlayStation Console?