A hybrid cloud is a solution that chains a private cloud with one or more public cloud services, with exclusive software that enables the communication between each exceptional service. A hybrid cloud strategy provides companies with greater flexibility in transporting workloads between cloud solutions as needs and costs fluctuate.
Hybrid cloud services are robust, providing companies with greater control of their private data.
An organization can store sensitive information in a private cloud or on-premises data centre while simultaneously leveraging a managed public cloud's vital computing resources. A hybrid cloud relies on a single administration plane instead of a multi-cloud strategy where administrators must work each cloud environment separately.
Hybrid Cloud Architecture
Uniform organization of private and public cloud resources is preferable to managing cloud environments individually, reducing the potential for process redundancies. Separately managed environments increase the risk of security breaches if each solution is not fully optimized to work with the others.
Hybrid architecture best practices eliminate many security risks by limiting private data exposure to the public cloud.
A hybrid cloud infrastructure typically includes a public infrastructure as a service (IaaS) platform, a private cloud or data centre, and access to a secure network. Many hybrid models take advantage of local area networks (LANs) and wide-area networks (WANs).
Businesses that adopt a hybrid strategy often start with an IaaS solution and extend the capabilities to the private cloud. To effectively implement a hybrid system, public and private clouds must be compatible with each other to communicate. In many cases, the private cloud is consistent with the public solution.
In recent years, IaaS providers like Amazon, Google, and Microsoft have made it easy for businesses to connect their on-premises resources with a public cloud solution.
Application programming interfaces (APIs) enhance native interoperability between services. Additionally, hybrid architects can implement a hypervisor layer to generate virtual machines connected to the public cloud using another layer of software responsible for instrumentalization between cloud environments.
Benefits of Hybrid Clouds
A hybrid cloud strategy benefits from the solution's ability to give IT leaders greater control over their data. In essence, the hybrid model offers multiple business options to choose the environment that best suits each use case.
Most companies don't use the same level of computing power every day. An organization may find that its need for resources only increases during a specific year. For example, a health insurance application might need twice the computing power during open enrollment. Instead of paying for those additional resources that will be stationary for most of the year, an organization can save costs by extending its private resources to a public cloud only when needed.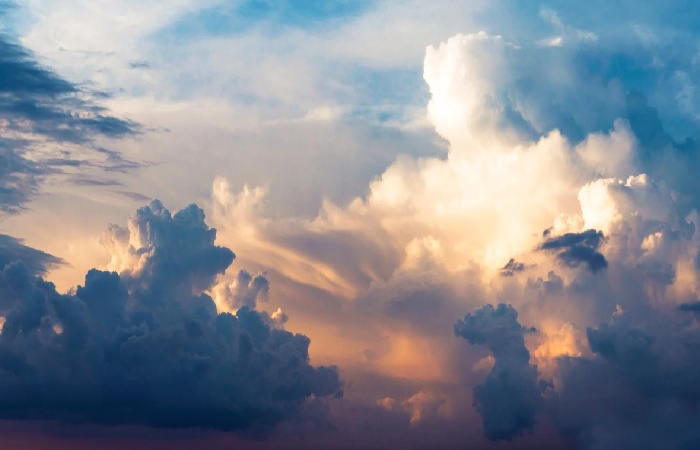 A hybrid model requires much less space on the premises than a strictly private model. An enterprise can deploy a private network on-premises to handle internal needs and then automatically extend to the private cloud when computing resources exceed local availability. This model can benefit start-ups that can't afford to invest in a vast private data centre and established businesses that need to scale up profitably.
Who Uses a Hybrid Cloud?
Companies from all kinds of industries have switched to hybrid solutions to reduce costs and stress local resources. From the financial sector to the healthcare sector, hybrid cloud environments have effectively improved computing and storage power and optimizing scarce resources such as physical space. Many organizations do not have the space available to deploy servers on-premises.
Data privacy is paramount in the healthcare space, and privately owned computing resources are limited. A hybrid cloud model is an ideal solution, allowing medical groups to retain patient data on a private, secure server while simultaneously leveraging the advanced computing power of a public IaaS model. Simplifying, any industry that benefits from public cloud applications can also benefit from the hybrid model.
Hybrid Cloud use Cases
The ability to scale "on-demand" means that hybrid cloud models have many businesses uses.
New Applications
Launching a new application with an untested workload carries an absolute mystery. Pro-cloud companies have to accept a certain level of risk every time they try something new. The hybrid cloud mitigates that risk by reducing the need for a substantial initial investment. The company can deploy the new application and pay only for the resources it uses, instead of paying for them upfront. If the app crashes or is retired for any reason, the business won't lose much money.
Regulatory Compliance
Specific sectors are regulated to protect private data. However, all the data may not need to be in a confidential environment. A hybrid cloud enables companies to comply with regulations while still benefiting from expanded computing power.
Since the introduction of the General Data Protection Regulation (GDPR) in the European Union, many organizations have divided their data among various solutions to comply with EU regulations while operating under a different set of rules in the US and other countries. Any company that handles user data on a global scale must comply with these regulations or risk severe financial penalties.
Workload Anomalies
The future is unpredictable. An application can run efficiently today in its current environment, but tomorrow it may need more computational power. A hybrid cloud adapts to workload needs, allowing seamless service even as workload requirements multiply. It is often mentioned as "cloud bursting" because of the workload from one environment to another. It's a lot like having overdraft protection on your checking account. You are interested in having a safeguard in case the unexpected happens.
How do you Manage a Hybrid Cloud?
Managing a hybrid cloud is a composite task, as each cloud solution has its API, storage management protocols, networking capabilities, and more. Mastering the complexities of each solution is possible but perhaps not sustainable. For this reason, professionals responsible for managing hybrid clouds often create a single interface to manage all cloud services seamlessly.
Creating such an interface requires a team familiar with managing cloud solutions and disparate networks to communicate effectively. Luckily, enterprise-grade management tools are available to help IT administrators get their systems up and running.
Infrastructure as a Service Providers
With more than 40 leading IaaS providers on the market, IT leaders have never had more options when choosing a public cloud service. These are three providers with extensive capabilities.
Amazon Web Services
AWS is an enormous public cloud in the world. Amazon services, which control more than 40 per cent of the cloud market, are popular for a reason. AWS offers robust capabilities such as content delivery, computational power, networking, and database management. Read more about Citrix's partnership with Amazon Web Services.
Google Cloud Platform
Although relatively new compared to AWS, GCP has come out quite quickly thanks to Google's experience in the space. Google's access to revolutionary "big data" technologies and machine learning also means that GCP is ideal for very complex computing needs. Read more about how Citrix and Google Cloud empower a better way to work with innovative solutions in a hybrid cloud world.
Microsoft Azure
Microsoft's Azure, the second most popular public cloud, soon supported the hybrid model. The service provides excellent technical assistance to hybrid cloud architects, which means new projects can get off the ground faster. Microsoft's renewed support for open-source frameworks has also made Azure adoption easier. Find out how Citrix and Microsoft are collaborating in the cloud so you can move at the speed of business.
Is Hybrid Cloud Right For Your Organization?
The hybrid cloud model is a current way to align IT priorities with business needs. Many businesses can benefit from using a hybrid cloud over other options. When deciding between hybrid, public and private options, the hybrid offers the most elasticity. Whether or not an association requires that level of flexibility depends on the business's goals, the regulatory environment around it, and how many of those needs may change shortly.
A hybrid cloud can be an outstanding option for companies that have already implemented a private cloud infrastructure. Leveraging Platform as a Service (PaaS) opportunities to interact with the public cloud makes it easy. Administrations that want to better secure their data without losing a public cloud's power can benefit by moving sensitive information to a private cloud and interacting with shared resources.
Hybrid cloud is invaluable for organizations with dynamic workloads, massive quantities of data to process, or an enormous mix of IT services. The flexibility, scalability, and approachability of the hybrid model cannot be understated. Additionally, the ability to pay only for additional resources when necessary can significantly reduce costs.
READ MORE:- techbloggerit
In addition, you can read more helpful posts at webtechradar