The password is the main security barrier we have to prevent intruders on our computers, systems, and online accounts. Over time they have been perfected, making them stronger and more complex. It is important to generate keys that cannot be found out or exploited through programs. However, this does not always happen and vulnerabilities can appear. In this article, we are going to talk about programs to hack or recover Windows passwords. It allows us to recover keys to start the Microsoft operating system.
Recover Keys Saved in Windows
Today Windows is the furthermost commonly used operating system on desktop computers. It is present in most devices at the domestic and business level in our country. This means that talking about functions, features, or programs that affect this OS can help many users.
In Windows, we can store keys that we use in our programs, registries, and the system itself. This logically includes all the users that we have created over time to log into the OS. Sometimes it can be interesting to recover the keys because we have forgotten or simply want to know the strength of the security.
For this, we can make use of different programs that are created specifically for the Microsoft operating system. They will allow us to retrieve stored passwords. It may happen that at a given moment we have changed the password and we do not remember it. Windows stores them in a hash function that transforms them so that they are encrypted.
Now, there are programs and operating systems that will help us to recover those keys. We are going to comprehend some of them and explain how we can use them.
Hack Passwords In Windows
There are a wide variety of tools and functions that we can use in our day-to-day to try to improve security. As we have mentioned, it is the most common operating system on desktop computers and that means that we have a wide range of possibilities.
PassCue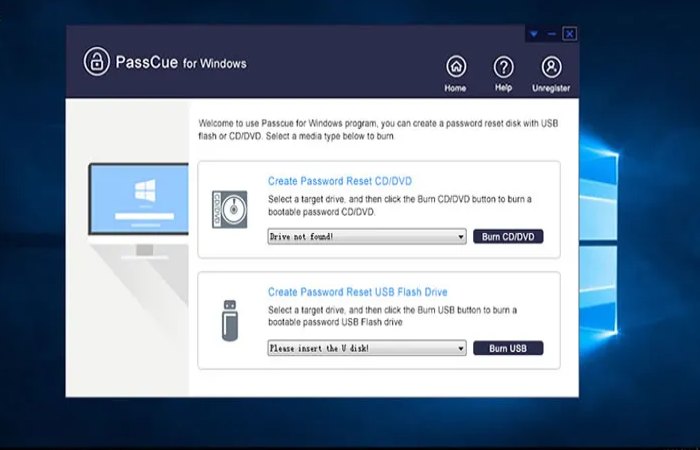 One of the options we have to access a Windows account after forgetting the password is PassCue. It is a paid version, although it also has the possibility of testing it with limited use.
The first thing we have to do to start using it is to download it from its official website. There we will see the steps to be taken to run it on our system.
Once we have the program downloaded, it must be installed in Windows. It is a simple and fast process. Later it will ask us to record it on a DVD / CD or a USB memory. In our case, we have opted for a Pendrive. This is necessary since we will have to start the computer through this tool.
When we have recorded it on a Pendrive or CD, we simply have to put it on the computer that interests us and, from the BIOS, we start. In this way, we can access a Windows user despite not knowing the password.
When starting from PassCue, a window will appear with all the users on that Windows computer. We will have to select the one that interests us and click on Reset Password. Later we will have to restart the computer.
Therefore, with this program, we can reset the Windows password without having to reinstall the operating system.
Lazesoft Recovery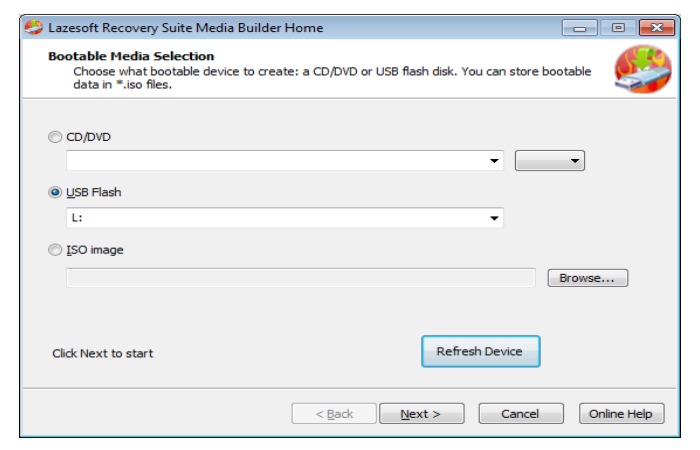 Another alternative we have is Lazesoft Recovery. The operation is very similar. It is a tool that we will have to record on a CD or Pendrive and later start it on the computer that interests us.
The first thing to do is download the program from its website. There are different versions, both free and paid. It works for different editions of Microsoft Windows. Once we have downloaded it, we have to install it on the system.
At this point, we have to choose where we are going to save Lazesoft Recovery. In our case, once again, we have chosen a USB memory to test it on another computer.
The process is simple and fast. Once we have it on the Pendrive or CD, we start it from the BIOS of the computer that interests us. We have to click on the Lazesoft Recovery option and the tool will automatically open with the different options we have. The one that interests us is that of Password Recovery.
You have to click Next and then it will show us the users on that computer. We will have to choose the one that interests us. Later we click on the button to reset the password and allow entry without asking us for a password.
Recover Windows password with Kali Linux
Kali Linux is one of the many Linux distributions that we have available. It offers a wide range of possibilities for users, with many programs and tools to test the security of our devices and networks.
With Kali Linux, we will be able to reset the forgotten Windows password. For this, we have to have a Pendrive or CD, download the ISO of this distribution and then start it. We also need a program to mount the ISO in memory, such as Rufus.
Once we have the Kali Linux distribution ready, in our case we have used a Pendrive, we simply have to start it. The BIOS must be configured to start the USB memory and not the hard disk. Later, in the options that appear, we click on Live (forensic mode). If it asks us for the root password, it is the generic root.
When we are inside the operating system, we must go to the unit where Windows is installed. We tick with the right mouse button and we click Open in terminal. You have to run the command cd Windows / System32 / config. This is where the file that interests us is to recover the password.
The next step is to run ls -l SAM *
Later the following command is chntpw -l SAM
Once this is done, a list will appear with the different Windows users. We must take the one that interests us and execute the command chntpw -u SAM Name.
A series of options will appear and the one that interests us is the first, which is to reset the Windows password. We have to give it to exit and mark the Y option to rewrite the file.
In short, these are some options we have to recover the password to log into Windows.
Also Read: Artificial Intelligence – Uses, Working Process and Machine Learning
READ MORE:- healthrelieve
See Also : https://www.gravtechnology.com/social-crm-write-for-us/
In addition, you can read more helpful posts at tipsfromcomputertechs