A website is a must for companies, no matter if they are small or large corporations with a global reach; they are a window through which consumers can contact brands and vice versa.
That is why we list some tips that can be applied to a site to make it more successful:
Think About your Website Strategically:
Being on the internet, for being there, is a terrible strategy. If you want to start your company in the online world or already have an internet presence with your website, blog, or online store, create your digital marketing plan to make the most of your investments in the network.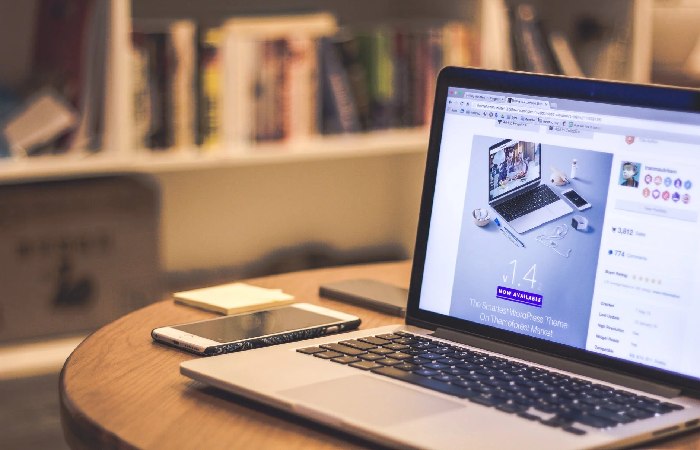 A web page is a virtual extension of a company. For this reason, it should never be seen as something individual. Still, it should be part of a global business, marketing, communication strategy of the company, its objectives, actions, and results.
Do Not Lose Sight of your Objectives:
When you strategically think about a web page, you must establish results in the short, medium, and long term. It doesn't matter what goals you set for yourself as long as they're realistic. The important thing is that all the actions you do on your website must be oriented to achieve these objectives: gain visibility as a brand, increase company sales, increase profits, create a database, create a community, create a critical mass, promote a product.
Set yourself a clear and concise goal and never lose track of what you want to achieve and what you have to do to achieve it.
Branding:
You already have a digital strategy with a clear and defined objective. Now is the time to work on your company's branding from your website. That is, you must make sure that your website, your blog, or your online store fully represents your company and transmit all its values.
Design and communication, that is, what do you say, how do you say it, how often do you say it, the possibilities you offer, among others. They will be part of your company's mental image that the future client will create. So it would be best if you did not leave anything to chance.
Understand SEO as a Whole:
It is a prevalent mistake among companies. But SEO is not a goal; SEO is a path. Take into account that, to a greater or lesser extent, all the elements that make up a website, a blog, or e-commerce affect the organic positioning in search engines: design, programming, interface, usability, content, the recommendations. So it would help if you considered organic search engine positioning as something that involves your entire web page and that you must work on all the elements from the beginning.
Think of the User:
It is another fairly common mistake. Think like a company and not as a user. A website, a blog, or e-commerce must be made from the company. Still, so a great exercise must be done for the user to know the potential public and be empathetic to create a website that will be useful to our future client, easy to navigate, intuitive, and practical.
Take Care of the Design:
When you already have the most strategic part resolved and organized, it is time to get down to work with the design of your website, that is, with the appearance that your website will have and that obviously must meet the strategic requirements: achieve the established objectives, reinforce the mental image we want of our company, position itself well in search engines and be useful for the user.
So it is necessary to do strategic design work so that our entire website looks the way we need it to look and at the same time be beautiful and visually attractive. The logo, the menus, the buttons, the animations, the background, the typography, everything must be visually thought and worked down to the last detail.
Be Very Visual:
It does not matter if your website, blog, or online store has more or less textual content. Do not forget that an image is worth a thousand words, so you must make sure that your entire website is as visual as possible so that the user can retain the full information with the minimum effort. Use optimized images, icons, illustrations, animations, presentations, videos, diagrams, statistics, infographics, games with fonts, spacing, margins, and colours. Of course, you are respecting the corporate image of the company.
Make your website very visual to fall in love with and exponentially increase the retention of the positive information you transmit about your company and your brands to your potential audience.
Work the Interactions:
It's another of the typical mistakes of business websites. A website, a blog, and e-commerce should not be a monologue to introduce a company. They are a gateway, a contact point, and a recruitment tool. So your website must encourage user interaction. Allow users to actively participate in your website with interactive content and open avenues for participation and debate.
Encourage your website's interactivity to involve your potential audience with your company and its products.
Revolutionize your Content:
Content is a crucial tool to catapult a website to success. Therefore, it is worth working on content marketing strategically, periodically, and specifically, since it will be a handy tool to attract new visitors, retain those you already have, and achieve your marketing objectives.
Develop engaging, attractive, original, and quality content on your website, blog, and e-commerce to achieve your marketing goals.
Socialize to the Fullest:
Any quality digital marketing strategy must consider social networks to ensure success. And our website, blog, or online store cannot be less. Therefore, you must include and maximize your website's sociality through the buttons, APIs, social networks, and social aggregators' applications.
Use and place social tools strategically so that your website goes viral more quickly.
Look for Conversions:
The best way to estimate a website's success is through the conversions we can achieve. Therefore, you must maximize the generation of mutations that accomplish the objectives you have set for yourself on your website, blog, or online store. The subscription to a newsletter to carry out direct marketing actions or through the user's direct contact through the contact, forms to promote sales, or disseminating the web through social networks to achieve visibility.
Update it and Adapt it to the Maximum:
Whether you have a website, a blog, or an online store, you must be aware that it will be necessary to keep it up to date always.
Conclusion:
For this reason, and regardless of the age of your company, your website must always be efficient in every way: you must update the content periodically, the design, the programming, among others. And, besides, you must make sure that your website adapts to new technologies.
so finally, you must bear in mind that web pages are spaces that allow not only to increase the presence of the brand, but they are also a channel for the promotion and sale of the products and services obtainable by an organization, so a useful web page achieved will mean more significant assets for a company.
Also Read: Business culture: Strategy to Retain Productive Interns
Also, You can find more helpful resources at Find Cult.
See Also : https://www.gravtechnology.com/marketing-agency-write-for-us/