Have the most awesome content on your website? Is your content SEO and user-friendly but does it rank or get traffic? If the answer is no, then you have to read this article till the very end. Technical SEO helps make websites and user experience much better which uplifts the on-page content and off-page efforts. If you want to learn SEO in its entirety, then technical SEO is an unavoidable concept
Introduction to Technical SEO
Search engine optimization is a process that helps web pages rank higher on search engine result pages. The process includes on-page optimization, off-page optimization, and technical SEO. This article will cover the basics of technical SEO. Technical aspects of the website are not just important for ranking higher but it makes the entire digital marketing education in alignment with current technology.
Technical SEO is the process of making changes to your site in order to help search engines index and rank your site better. These changes can include adding metadata tags or changing code on your website, or even redirecting old URLs to new ones.
Every digital marketing training must include an in-depth analysis and practical technical SEO, without which websites fail in the long run.
Basics of Technical SEO
Technical SEO is the process of analyzing and improving the technical aspects of a website. It includes optimizing images, page load speed, site structure, site responsiveness and many other elements that are not visible to the end user.
As with any element of digital marketing, Technical SEO should be considered holistically with other elements such as content marketing, social media marketing and paid advertising campaigns.
Technical SEO differs from traditional SEO in that it focuses on the technical aspects of a website instead of its content. These technical elements include things like code, metadata, and site structure.
The technical requirements for websites are divided into two categories: crawlability and indexability. Crawlability refers to how easy it is for Googlebot (Google's crawler) to access and index your content while indexability refers to how easy it is for Google's crawler to find your content in the first place.
Technical SEO and On-Site Optimization
Technical SEO is the process of optimizing your website's code to ensure that it ranks higher in search engine results pages. Technical SEO includes a number of different on-site optimization techniques, such as-
URL Structure Optimization
There are many factors that contribute to a website's ranking in the search engine results pages. One of the most important things that you can do to improve your site's ranking is by optimizing the URL structure.
A well-optimized URL structure has a number of benefits for both users and search engines. For starters, it makes it easier for people to find what they are looking for on your website. It also helps with search engine optimization by making it easier for crawlers to index your content and rank it higher in the SERPs.
Meta tags are HTML elements that are used to provide information about the web page. They are not visible in the browser, but they can be seen by search engines.
Meta tags should be short and relevant to the content on a given page. They should have a title tag and a meta description tag that provides information about the content of the page in a few sentences. The meta keywords tag is not used anymore, but it may contain relevant keywords or phrases to help search engines find your page.
Meta tags should also have an alternate text which is displayed when images on the page cannot be loaded or if they are disabled by screen reader software for people with disabilities.
HTML and CSS Coding Optimization
HTML and CSS coding optimization is a technical SEO technique that can help your website rank better in search engines. It is a process of optimizing the code to make it more readable and understandable for search engines. When the code is optimized, it becomes easier for a search engine to interpret and understand. HTML and CSS coding optimization can be done in 3 ways:-
Reorganization of HTML tags
Splitting up long lines of code into smaller, more manageable chunks
Changing tag names that are not specific enough
JavaScript Code Optimization
JavaScript is one of the most popular programming languages on the web. It is a scripting language that runs on the client side and can be used to implement dynamic features in a website or app. The code is executed by a JavaScript engine which executes scripts as they are loaded.
JavaScript code optimization improves page load time, reduces data usage, and enhances user experience.
Image optimization is a technique that helps to improve a website's performance in search engine result pages.
It includes:
Optimizing the image file names
Optimizing the image file size
Using ALT tags and titles for images on the page
Using keyword-rich filenames and alt tags when uploading images.
Video Optimization
Video optimization is the process of ensuring that a video is well-optimized for search engines. This includes the following:
Title tags
Description tags
Video file name
Content and metadata within the video file
In order to rank in Google's top 10, videos must be optimized for search engine crawlers.
Technical SEO and Off-Site Optimization
Off-site optimization refer to the actions taken by a business and its affiliates to increase their visibility in search engine result pages (SERPs). These actions include, but are not limited to, purchasing advertising from Google AdWords or Yahoo! Search Marketing, article marketing, link building, and social media marketing.
The objective of link building is to create links that are relevant and useful for both users and search engines.
Link building is an important part of a successful SEO campaign because it helps to increase the number of visitors to your site. The more links you have pointing at your site, the higher its rank in search engine results pages (SERPs).
Guest Posting is a form of off-site SEO. It can be done by publishing a guest post on another website, or by commenting on other people's blog posts. Guest posting can help to improve your site's search engine rankings, and it can also help to increase your site's domain authority.
Guest posting is an excellent way of building links and traffic to your site from other credible sites. It also helps you build your brand and get more exposure to potential customers.
Google Ads is a great way to get traffic to your website. It is a form of advertising that helps you reach potential customers on Google, YouTube, and other Google-owned sites.
Google Ads can be used for both branding and lead generation purposes.
These are just some of the ways it can help your business:
It can help you generate leads for your business by showing ads when people search for products or services related to yours
It can help you improve the visibility of your company's website by showing ads on Google's search engine results pages, YouTube videos, and more
It can help you increase customer awareness about your products or service through adverts on the Display Network (which includes websites like Gmail)
It can help you reach customers in specific geographic locations
Social Media Marketing
Social media marketing is the new way to market your business. It has been a popular marketing strategy for many years now. Social media marketing is effective because it offers a direct connection with your customers.
Social media tools are powerful and can be used to promote your business in a number of ways. One way that social media tools can be used for technical SEO is by creating content that will rank well in search engines and also gets a lot of shares on social media sites like Facebook, Twitter, LinkedIn, etc. This ensures that you create content that will rank well in search engines but also gets shared on social media sites which will increase traffic to your site or blog post.
Conclusion
Technical SEO, when applied to on-site and off-site SEO strategies can provide a wholesome user experience, urging them to stay on the website or blog a little longer than expected. You can collect leads in a smarter way by optimizing the website according to the target audience. I am sure that will the above strategies for technical SEO, websites will rank higher and attract the target audience.
Author's Bio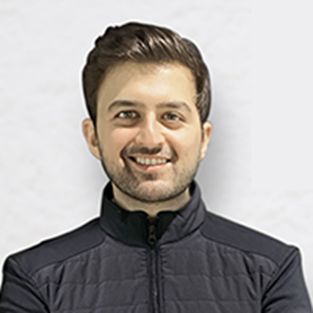 Karan Shah
Founder and CEO at IIDE
Apart from being an Edu-Preneur, Tedx Speaker and a Black Coffee connoisseur, Karan Shah is also the founder of IIDE- The Digital School.
A Harvard alumnus, Karan's expertise lies in digital marketing and Ecommerce. A storyteller at heart, he has penned plenty of articles in leading news portals such as Entrepreneur, BusinessWorld, Education Times, and Youth Magazine to name a few.