The Role of Technology in Remote Patient Monitoring
The COVID-19 pandemic wrapped the entire world in an infection rampage, and the healthcare industry had to go all in to make some necessary changes. One of those changes was accelerating the transition toward remote patient monitoring. It helped medical staff stay safe and socially distant by helping patients within their homes.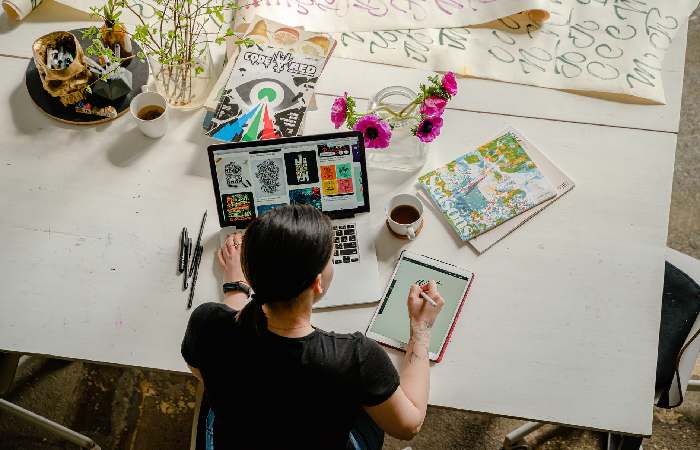 To do so, many healthcare organizations had to adopt telehealth solutions. This way, medical professionals could monitor, treat, and track patients' progress from miles away.
Read on to learn more about this efficient and safe means of providing ongoing patient care.
What's Remote Patient Monitoring?
Remote Patient Monitoring (RPM) relies on software and technology to electronically connect healthcare providers to patients needing medical attention. It's a convenient and safe way to deliver healthcare services to people within the comfort of their homes.
With RPM, doctors and medical staff face no risk of catching a disease even while helping patients with viral infections.
The practicality and benefits of remote patient monitoring are twofold in the context of a disease like COVID-19, whereby social distancing is crucial.
There's a digital exchange of information between healthcare providers and patients in remote patient monitoring. It also involves adequate security measures to ensure the complete privacy of personal information.
RPM can be potentially life-saving for people living in rural areas with lesser accessibility to modern healthcare organizations. Thanks to at-home patient monitoring, no location has to be left underserved even if the nearest hospital is miles away.
Remote monitoring also helps exceed healthcare supply — and that's especially needed when more and more clinics and hospitals are closing down due to economic fluctuations.
Remote Patient Monitoring Equipment
Traditional patient monitoring equipment — such as vital signs monitors — has always been too large, complicated, and inconvenient to operate at home. They sometimes also need peripherals like this adapter cable from Tenacore on Sensoronics website. It's safe to say it's not practical to have all of that set up in your bedroom.
Remote patient monitoring uses digital telehealth tools that are super easy to use and way more convenient for patients. Examples include smart devices and fitness trackers that can transmit vital signs data to healthcare providers via the Internet.
There's a variety of telehealth tools and wearables that track relevant metrics of patients at home. For instance, patients with hypertension, diabetes, or respiratory issues would wear BP monitors, blood glucose monitors, or pulse oximeters respectively for continuous readings.
Advanced telehealth setups for in-depth remote patient monitoring also include cameras and microphones. Video calls give doctors more insight into a patient's status, recovery, and mental and physical state. They enhance the digital inclusivity of healthcare professionals in patient treatment alongside monitoring tools that continuously transmit readings to doctors.
Conclusion
Remote patient monitoring has already established itself as a critical wing of modern healthcare. One thing's certain; remote patient monitoring isn't going anywhere — it's here to stay. In fact, it's only going to spread wider in years to come as telehealth devices get smarter, more accurate, and easier to use.