The ways of working are evolving; this last year, we have witnessed significant changes. That transformation has led us to grow to cloud work and telecommuting. Companies are aware of this and try to prepare for it. Thus, they demand new services that can adapt to these needs. According to a series of leaks, Microsoft is developing a unique virtualized Windows PC experience called Cloud PC, or translated Cloud PC. This service will allow administrators to deploy a remotely accessible Windows 10 PC in the Cloud.
Cloud PC will not Replace Windows 10
The covid-19 disease has altered the way we work. Companies have had to make quick changes to adapt to this new situation. In that sense, organizations have started or accelerated their migration process to the Cloud. Thus, each company has been opting for public, private, or hybrid cloud solutions.
Microsoft is no stranger to this new situation and is also preparing to offer its cloud-based services.
However, we must clarify: Cloud PC is not going to replace Windows 10 or Windows Server, or other Microsoft operating systems. In short, what it intends to do is offer us one more tool for a specific audience.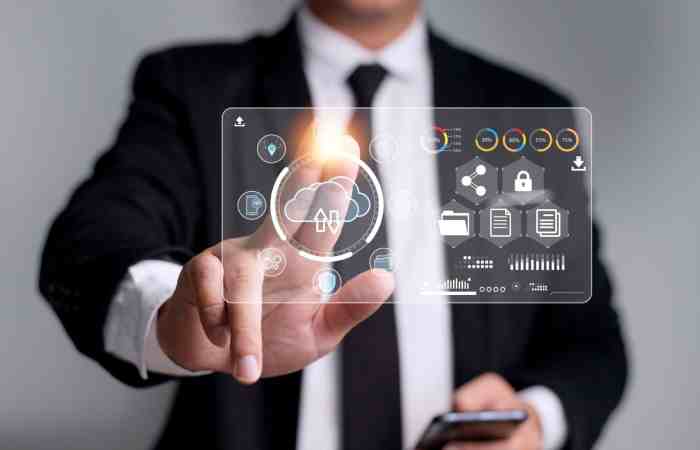 Thanks to Cloud PC, Microsoft would manage your company's device configuration with regular updates, security enhancements, and maintenance. This new feature is part of the business's "Windows as a service" motto and has been more patent this year.
Who is PC Cloud for?
This new Microsoft solution will be open as an option for business customers who want to access their Windows PC from anywhere and anytime. It would be a screenshot of the PC panel that we would have in Cloud PC:
As seen in the image above, Cloud PC's motto is "Access your work apps and programs online, from any device," which translated means "access your applications and work programs online from any device." It implies that Cloud PC is going to offer a desktop as a service for organizations.
Also Read: Benefits of Using a Secure VPN Service Like HMA VPN
The Three Levels that Microsoft will Offer and the Structure that Cloud PC will Use
Microsoft is currently experimenting with three different tiers for the Cloud PC service. Each client must choose theirs based on the workload they have and their needs. The first would be the medium level, with 2 processor cores, 4 GB of RAM, and 96 GB of storage available on an SSD unit. Next, we would have a tier with 2 processor cores, 8GB of RAM, and keep the 96GB of SSD storage. Third, we would have an advanced level with 3 processor cores, 8 GB of RAM, and 40 GB of SSD storage.
LinkedIn in the information about a job now has removed from public view where it showed relevant information. Microsoft described Cloud PC as a new strategic offering built on top of the Windows virtual desktop. In case you don't know, Windows Virtual Desktop is an Azure-based system for virtualizing Windows and applications in the Cloud. Therefore, from that publication, we can deduce that Cloud PC uses Microsoft's existing Windows Virtual Desktop and Azure infrastructure to offer a desktop as a service, and thus be able to provide us with an elastic and modern cloud-based Windows experience. Finally, based on the job description cited above, it will allow companies to stay current simpler, and more scalable.
You can Now Use Windows 10 in the Cloud or on a Local NAS Server
Thanks to virtualization, we can now have a Windows 10 in the Cloud without problems; in any VPS or dedicated server with hardware according to needs, we can install a Windows 10 operating system and access it remotely via remote desktop even with programs like TeamViewer. If we don't want to have it in the public Cloud, we will always install a Windows 10 on a local NAS. For example, QNAP or Synology have a powerful operating systems virtualization system that will allow us to have Windows 10 centrally in a company, with minimal latency since all traffic will be on a local network, and we will not need a connection to the Internet.
Thanks to this Windows 10 on a NAS server, we can have compelling hardware (that of the NAS server itself) to carry out the most demanding tasks, and access from anywhere thanks to the use of VPN to the NAS server, or directly by accessing the web to the administration of the virtual machine, remote desktop of Windows itself and even with programs like TeamViewer and others.
Also Read: Comparison PS5 or Xbox Series X: What Console to Choose?