The new generation of consoles is approaching, and for the undecided, we analyze both consoles' characteristics to see which is better PS5 or Xbox Series X.
Seven years have crossed since the last time, but we will be launching a new generation of consoles this year. PS5 or Xbox Series X With its Xbox Series X and Sony with the PlayStation 5, Microsoft will attract millions of users who choose to buy a new console. We will be launching a new generation of consoles this year. With its Xbox Series X and Sony with the PlayStation 5, Microsoft will attract millions of users who choose to buy a new console. However, the complicated situation the world is now in may delay many and others. Most of the great titles from the rest of the year will be available in the current generation. Many are already thinking about which console to choose, but many will be undecided. That is why we have prepared a small guide in which we will compare both systems.
PS5 or Xbox Series X, head to head
The Design: The Minimalism of Series X Versus the Futurism of PS5
The controller: Xbox stays true to its style, Sony reinvents itself
Technical Specifications: The Struggle for Graphic Realism and Greater Fluidity

And, technical characteristics of PS5
Technical characteristics of Xbox Series X
Processor (CPU)
Graphics card (GPU)
SSD / Storage
Backward Compatibility: Preserving the Legacy of Previous Generations

Exclusive games: the base pillar to form a good catalogue
PS5 or Xbox Series X: Which console should you buy and why?
PlayStation 5 and Xbox Series X, Head to Head
PS5 or Xbox Series X At the end of 2020, the new generation will comfort the country. Microsoft and Sony have done their homework and show the design of  Xbox Series X and PlayStation 5 and reveal their first games' technical characteristics. Both PS5 and Xbox Series X have unique elements due to their shape, full backward compatibility, or the exclusive games. In the next few lines, we'll be putting the two consoles face-to-face to provide a comprehensive vision of each console and free future buyers of the doubt. Let the fight begin!
The Design: The Minimalism of Series X Versus the Futurism of PS5
The design of both consoles completely breaks with previous generations. After three generations, Sony is going from black and white with a design that reminds many of a router but has a modern and surprising appearance that also allows for adequate ventilation. A digital version also has two slightly different plans, although the digital design was the first, and the CD was auxiliary later.
In the Xbox Series X case, the design is much soberer and is reminiscent of a PC tower. However, the method may also be reminiscent of speech recognition devices such as Google Home or Alexa. It has a vertical turntable, and the top of the console has multiple vents, and a green light that we assume will come on when the console is turned on. Many users joked about its size, although comparisons with the PS5 or Xbox Series X  have shown it to be lower in height despite being considerably thicker due to its rectangular shape, which many have compared to a refrigerator, a joke the Xbox itself adopted Has.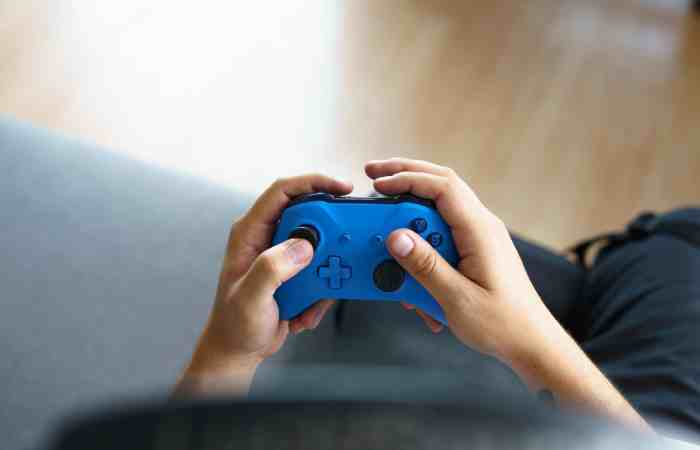 The Controller: Xbox Stays True to its Style, Sony Reinvents itself
The two systems build on their previous controls in two different ways: First, Xbox retains the design of the Xbox 360 and Xbox One for the most part, but with a few differences: the Crosshead is similar to the Xbox Elite Controller One, which that allows better entry; Added a button to share images and videos, and improved ergonomics with textures of triggers and handles.
PlayStation, for its part, significantly changes the layout of its controller, although it maintains a similar shape and button layout. The new controller, called DualSense, has a black and white palette identical to the console itself and is the only black colour of the DualShock to date. The touch panel is more extensive than on the PS4, and the lighting has been shifted to the sides. Additionally, the controller has adaptive triggers, haptic feedback, and an included microphone.
Technical Specifications: Struggle for Graphic Realism and Greater Fluidity
Technical characteristics of PS5
CPU: AMD Zen 2 8-core 3.5 GHz (variable frequency)
GPU: RDNA 2 with 10.28 TFLOPs, 36 CUs at 2.23 GHz
RAM: 16 GB GDDR6 / 256-bit
Optical drive: 4K UHD Blu-ray
Internal storage: 825GB proprietary SSD hard drive
External storage: NVMe SSD slot
Technical characteristics of Xbox Series X
CPU: 3.8GHz 8-core AMD Zen 2
GPU: AMD Radeon RNDA Navi with 12 teraflops, 52 compute units at 1.825 GHz, and Ray Tracing support via DirectX
Memory: 16 GB GDDR6 with a bandwidth of 560 GB / s (10 GB) and 335 GB / s (6 GB)
Video Resolution: native 4K with the possibility of reaching 8K. The maximum rate of 120 Hz.
Storage: 1TB NVMe SSD (2.4GB / s RAW)
External storage: Seagate 1TB NVMe expansion drives, USB 3.2 drives
Optical drive: 4K Blu-ray reader
Processor (CPU)
The difference between the CPUs is practically small. Both consoles use an eight-core AMD Zen 2, and while that of the PS5 is 3.5 GHz, that of the Xbox Series X surpasses it reaching 3.8 GHz.
Graphics card (GPU)
Though, Xbox takes its lead with 12 teraflops against 10.3 for PS5, both with the AMD RDNA 2 card when it comes to graphics. The term teraflop refers to the number of operations the machine can perform per second. One teraflop equals 10, which is better than 12 operations per second.
Although the numerical difference seems very small, there are billions of operations between these 1.7 teraflops; considering third-party developers are trying to maintain some similarity between both systems, it's possible to see Xbox Series X's real power in their exclusive.
SSD / Storage
One of the main points of this generation is the loading times or their lack of significant reduction. Both consoles have custom SSD hard drives, so they are required for the games to work correctly. Sony has made a few demos of this system, from Spider-Man's load times to Ratchet & Clank's real-time dimensional portals: Rift Apart. So if we want to make a replacement hard drive, we have to follow the same specifications as the original. Sony will conduct several SSD certifications as they deem appropriate to maintain the developers' intent on loading speed. Instead, Xbox will offer a proprietary storage cartridge system, although it does offer the ability to connect a hard drive via USB and move games from the SSD to the hard drive; however, we want to play them. PS5 has its own 825 GB SSD, while the X series has its own 1 GB NVMe SSD.
Backward Compatibility: Preserving the Legacy of Previous Generations
After the PlayStation 4 fiasco that had no backward compatibility (other than buying PS1 and PS2 games from the PlayStation Store and using PlayStation Now to play the PS3 games), Sony's strategy is to sell all PS4 games to allow can be executed. On the new console. However, this backward compatibility is essentially emulation via software, and while PS4 Pro enhancements are supported, Sony cannot guarantee that all games will perform ideally by default. Mark Cerny has stated that Sony has tested the 100 most-played PS4 games, and most of them work well. We don't know if this means Sony is making the changes necessary to make it work or if it should be the developers' job.
For its part, Xbox iterates on the backward compatibility method built into the Xbox One, so a large number of Xbox and Xbox 360 titles will be available for download as soon as we insert a CD that says we have it. It becomes the same to happen with Xbox One titles. Besides, Xbox has the Smart Delivery system. So when we get the game for Xbox One, we'll also get it at no additional cost for the Series X with the improvements that come with it. Besides, many classic games are significantly improving by Microsoft itself and even brought to 4k and 120 fps.
Exclusive games: the base pillar to form a good catalogue
In short, the most important thing about a console is the games it has. Microsoft's major first-time vendors won't be out until July. Still, the two great games we know about now are Halo Infinite, the return of the master chief and Microsoft's leading franchise, and Senua's Sacrifice: Hellblade 2, the sequel to the hit Ninja Theory.  Which becomes exclusive after Xbox purchases the studio. It shall notice that Microsoft has confirmed that at least when the console is released, all titles will be available for Xbox One and PC, resulting in many consoles not switching or using a PC.
However, PlayStation already presented its cards with the event in June and in its catalogue a large number of exclusive and recognized franchise companies such as Ratchet & Clank: Rift Apart, Sackboy, Spider-Man Miles Morales, Horizon Forbidden West, Gran Turismo 7, Demon's Souls Remake. as well as other very interesting and striking titles such as Returnal, Destruction AllStars. In addition to rumours such as Silent Hill and the possibility of new titles from other recognized franchises such as Uncharted, God of War, The Last of Us.
PS5 or Xbox Series X: Which Console Should You Buy and Why?
PS5 or Xbox Series X It's challenging to determine which of the two consoles is better, but we believe that idea depends on what the gamer is looking to. If we want games with speedy loading times without knowing more about the Xbox SSD, PS5 is ideal. However, suppose we want the best possible performance, and the games look spectacular. In that case, we will go for the Xbox Series X. PlayStation has loyalty and a recognized line of exclusive products, and Xbox has years of backward compatibility and similar service systems. To Game Pass and Project. xCloud, with which we can play our games anywhere. In short, it seems that the misnamed console war will continue more than ever this year. Although it has to be taken into account that both consoles can survive in a market without taking into account that neither has lost.
Also Read: Dangers behind Public Wi-Fi's