Search Console is a free tool from Google to track your Website's performance. How do you get the most out of it?
Do you want your Website to be in the first position of Google searches? To achieve this, you will need your Website to have a good optimization for its web positioning, known as SEO, and, for this, you have to detect any detail to improve, know your audience and make Google want your Website.
We can guide you to achieve it if you use the right tool. With Google Search Console, you can obtain a large amount of information about your Website and the people who visit it. Best of all, it's free.
It is the perfect tool to position your Website in web search engines and get to know your target audience. we will explain what Google Search Console is, how it works, and how you can get the most out of it. Let us begin.
What is Google Search Console?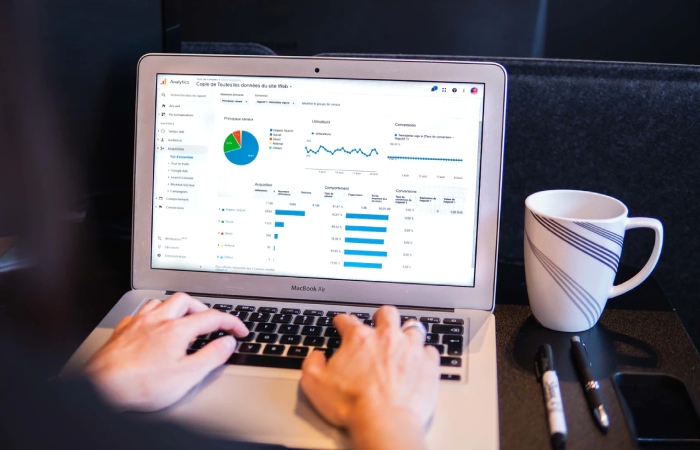 Google Search Console (Earlier Google Webmaster Tools) is Google's free platform with which you can analyze and solve problems of indexing, appearance, and positioning of your Website in Google search queries.
This tool is used to determine if Google can perfectly find and crawl your Website. That way, you will get a better position in Google Search.
Google Search Console is a free platform to control how Google displays your Website and optimize your organic presence in the results lists.
Google created this tool to help website developers. But don't worry, you currently don't need any technical knowledge to get the most out of Google Search Console.
If you have a website, you must know how to use this tool to make your Website stand out in search results.
What is Google Search Console for?
Google Search Console is used to track visits made to your Website through Google Search.
You can also use this tool to fix errors that prevent your Website from appearing in Google search results.
The Google Search Console is used to analyze organic traffic and solve problems with your Website's appearance in Google searches.
However, before going into more details, I will first explain the benefits of using this tool.
Improve the visibility of your Website
Google Search Console can help you identify errors preventing your Website from appearing prominently in search results. What allows you to correct and improve the SEO of your Website.
Your Website updated in search results
Whenever you are fixing broken links and encoding problems, [Google Search Console] will help you update the changes so that Google Search shows an accurate update of your web page without any glitches.
Optimized keywords
The [Google Search Console] helps to understand the keywords and key phrases that users use to access your Website. With this information, you can optimize your Website and thus react better to specific keywords.
Security against cyber threats
A very important function of this tool is to report potential security issues that affect your Website. This allows you to prepare, take countermeasures, and correct any weaknesses.
Rich snippets
Rich snippets are pieces of information like reviews, ratings, and just about anything that leads to a better user experience. The Google Search Console tells you if you have large fragments and how you can improve them.
Rich snippets will attract more users to your Website, and Google Search Console is key to that.
Optimize your Website for mobile devices
Mobile compatibility is a key parameter to help your Website stand out in search results.
The Google Search Console will let you know if you have a problem affecting your Website's performance on mobile devices. This is a great way to troubleshoot compatibility issues. As you may already know, Google rates websites that are optimized for mobile devices.
Analysis of Backlinks
The websites that link to your Website give Google an indication of your popularity. The Google Search Console gives you an overview of all the websites that link to you, and you get a report that motivates and maintains your popularity.
Also, note that you can combine it with Google's Disavow tool to disavow links whenever it detects malicious inbound links.
Real-time indexing
With Google Search Console, you can endlessly edit, change, and modify your web page and ensure that Google indexes your changes immediately.
Without this tool, changes you make to your Website would take weeks or months to get indexed in Google's index.
How to start using Google Search Console?
Now you know what [Google Search Console] is for, I'm going to share a little guide on using it with your Website.
If you follow the steps I am giving you in this guide, your Website will be added to Google Search Console in minutes, and you can take advantage of this great tool. Let us begin.
First, log in to your Google account. Make sure to use your business account (not personal) if it is a business website.
Go to Google Webmaster Tools.
Click "Add Property."
Select the Website from the drop-down menu and enter your Website URL. Make sure you are using the exact URL that appears in the browser bar.
Click Continue.
The next step is to verify that you are your Website's owner (HTML file upload, domain name provider, HTML tag, Google Analytics tracking code, or Google Tag Manager container snippet).
If the website supports HTTP: // and HTTPS: //, add both as separate pages. You will also need to add each domain (example, example.com, blog.example.com, and www.example.com).
Google Search Console verification methods
HTML file upload: Upload an HTML confirmation file to a specific location on your Website.
Domain Name Provider: Login to your domain registrar (for example, GoDaddy, Enom, or Networksolutions.com) and check their Website directly from the Google Search Console or add a DNS TXT or CNAME record.
HTML tag: adds a tag to the section of the HTML code on a specific page.
Google Analytics Tracking Code: Copy the Google Analytics tracking code that you use on your Website. (For this option, you need the "Edit" permission in Google Analytics).
Google Tag Manager Container Snippet Code: Copy and paste the Google Tag Manager container snippet code associated with your web page. (This option requires you to view, edit, and manage permissions at the container level in Google Tag Manager.)
Google Analytics vs. Google Search Console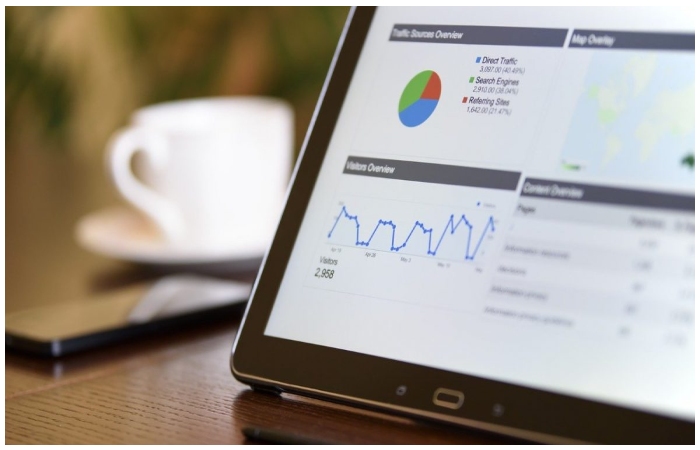 If you think that Google Analytics, like [Google Search Console], seems oriented towards the same tasks, I must tell you that it is not.
First, the focus of Google Analytics is on your Website traffic. Google Analytics tells how many people visit your Website, what type of platform or application they are using to communicate with you, what geographic source is the incoming traffic, how much time each visitor spends browsing your offers, and which keywords are most relevant. Are searched most frequently on your Website.
With Google Analytics, you can analyze in-depth the effectiveness of your marketing campaigns.
Instead, Google Search Console focuses on showing you how technically sound your Website is in meeting the internet's challenges.
Using Google Analytics and [Google Search Console] together, you will have the analytical knowledge to implement a successful marketing strategy.
However, it can be helpful to remember that the two tools present information in very different formats, even in areas where they overlap.
It follows that by integrating both tools, you get additional analytical reports that would otherwise be lost. Reports that go the extra mile to give you the kind of layout and marketing inputs that are the perfect foundation for great marketing strategies.
Conclusion
Many web design agencies, SEO specialists, and digital marketing agencies emphasize SEO tools and attract more potential clients who make a profit.
There are comprehensive convenience tools available or accessible, but many require you to pay high fees to access the benefits.
But here you have a tool at hand, a tool that promises a lot and lives up to expectations without costing you a dollar, and, paradoxically, very few people use it.
What you get from Google Search Console is valuable information to drive effective organic SEO strategies and a tool that provides leverage to improve your technique when combined with Google Analytics.
Using Google Search Console and Google Analytics can help you rank higher in search engines and increase traffic to your Website. That traffic turns into paying customers.
Also Read: How to use Google Scholar? Master the tool in 3 steps
Also, You can find more helpful resources at Techiesin.
READ MORE:- beautycrazepr