We will show you how to download the best static and dynamic themes for PS4 so you can customize your console menu right away.
With the PS4 operating system, we can easily customize our console's menu with themes inspired by our favourite video games and movies. We have to know how to do it as the option is not visible.
The Last of Us 2: Celebrate the day of The Last of Us with its new dynamic theme
Customize your PS4 with the most impressive themes
Best free themes for PS4
The best-paid articles for PS4
How to download and install themes on your PS4 to customize it?
Download PS4 themes from your web browser
Download PS4 themes directly from the console
How to activate the themes you have downloaded on your PS4
How to Change PS4 Wallpaper Easily
The Last Of Us 2: Celebrate the Day Of The Last Of Us with its New Dynamic Theme
Naughty Dog Studio decided to celebrate The Last of Us day a little differently in such a strange year. Given that its sequel's premiere was one of the year's big surprises, the company hasn't hesitated in naming The Last of Us 2 as the lead actor. To that end, they have a range of merchandising offerings focused on their characters and, of course, the ability to add a new dynamic theme to our console.
For all those players who want to take Ellie's adventure with them and always keep it on their screen, even after they have already finished the sensational story, it is time to use the ship's iconic scene washed ashore as the backdrop for our console. Please take the opportunity as they are only present in the store for a limited time.
Download The Last of Us 2 Dynamic theme 
On the other hand, the company has confirmed that until September 28th, players will be able to add the previously available symbols and themes from The Last of Us. All of this is free for a limited time. So add the ones that you haven't downloaded yet.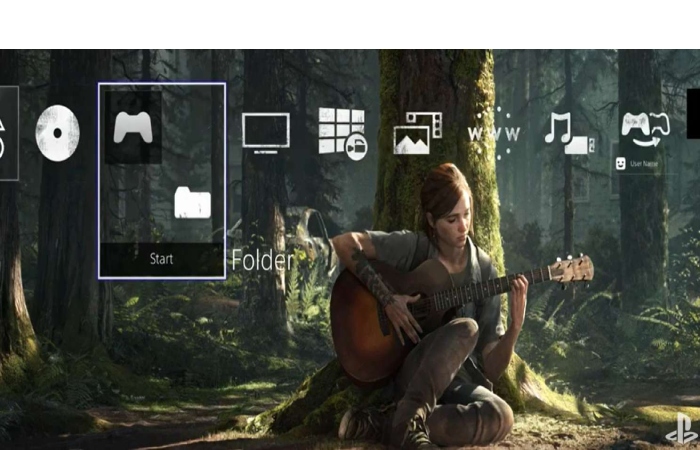 Customize your PS4 With the Most Impressive Themes
You may have a PlayStation 4 at home, and you are one of those who still don't know you can customize it with themes for PS4 specially designed to breathe new life into your console's menus change the dull shade of blue used by default. If you have never dared customize your PS4's menus before, you should know that it is effortless to do and that anyone can do it in just a few steps.
The first thing you should know is that you can dress your PS4 with different types of themes. On the one hand, we have the static themes, which consist of a background image, custom icons, and unique sounds as you scroll through the menus, and on the other hand, we have the dynamic themes with background images and elements with special effects that go far. To move. The dynamic themes for PS4 free or paid are, without a doubt, the most spectacular. To identify them, read the description of each theme on the PS Store, as is usually indicated by words like "dynamic theme."
PS4 Themes can be Both Free and Paid, But that Doesn't Mean Free Ones are Worse.
PS4 themes can be both free and paid, but that doesn't mean the free ones are worse as there are some great ones out there, and luckily you don't have to pay anything for them. Prices for paid themes on PS4 can range from less than $ 1 to nearly $ 20 but don't worry, most of the paid themes on the PS Store are usually between 50 cents and 2 euros.
The video game makers themselves set the price for PS4 themes. For movie-based themes, most of these are usually free. You will also find cases of exclusive topics that can only be obtained if specific requirements match, such as B. Pre-ordering a game or purchasing its digital version (as in Final Fantasy IX for PS4).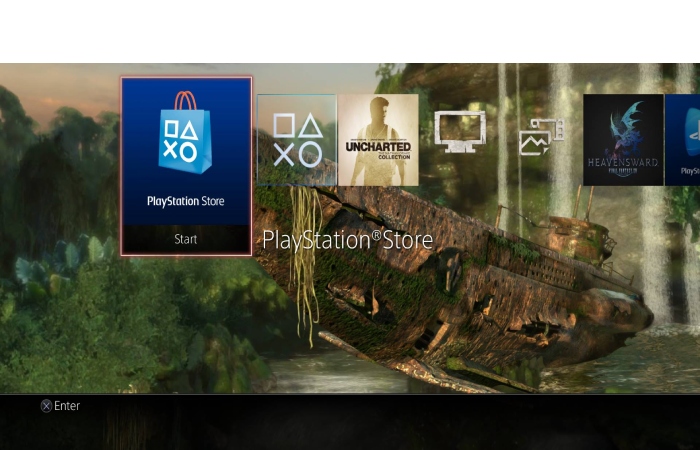 Best Free Themes for PS4
Here are links to some of the best free themes for PS4 so you can download them straight to your console from your browser. We explain how to do it step by step below.
Final Fantasy VII Remake: Tifa Theme
FINAL FANTASY VII REMAKE: Cloud Theme(PS Plus Exclusive)
And, FINAL FANTASY VII REMAKE: Theme
Horizon Zero Dawn Anniversary Dynamic Theme
DRAGON QUEST® XI – Group Celebration Theme and Avatars
God of War ™ Dynamic Theme – Your Journey Awaits
Call of Duty®: Black Ops 4 Launch Dynamic Theme
FINAL FANTASY® XIV Theme: A Realm Reborn
The Witcher Wild Hunt – Expansions Theme
Thronebreaker: The Witcher Tales – Themes
The Yakuza Remastered Collection Dynamic
DOOM PS Plus Theme(PS Plus exclusive)
The Witcher 3: Wild Hunt – Geralt & Ciri Theme
20th anniversary of PlayStation
Batman: Arkham Knight PS Plus Exclusive theme(PS Plus exclusive)
Dishonoured 2: Emily and Corvo Dynamic Theme
DARK SOULS ™ III theme(PS Plus exclusive)
Dragon Ball Xenoverse – World Tournament Theme
Far Cry 5 Dynamic Theme
Horizon Zero Dawn Exclusive Theme(PS Plus Exclusive)
NARUTO Ultimate Ninja Series Thank You Theme
RESIDENT EVIL 7 biohazard Theme(PS Plus exclusive)
Rocket League Theme
Street Fighter V – Theme
Bloodborne City of Yharnam Theme(PS Plus Exclusive)
Grim Fandango Theme(PS Plus Exclusive)
ForALLthePlayers Pride 2017 Theme
Iden Theme from STAR WARS ™ Battlefront II
NieR Model B Flight Unit Theme: Automata
The Best-Paid Themes for PS4
Here are some of the best dynamic PS4 paid themes, with prices ranging from less than 1 euros to just over 3. You'll find direct links to download active PS4 themes and the best paid PS4 themes based on some of the most prominent video game licenses so that you can apply them directly to your console.
Resident Evil 20th Anniversary Theme($ 0.99)
God of War Anniversary Dynamic Theme(€ 0.99)
FOR HONOR – Theme(€ 1.99)
Odin Sphere Leifthrasir Theme(€ 1.99)
Persona 5 – Morgana Special Theme & Avatar Set (€ 1.99)
Sonic Mania – Heroes Theme(€ 1.99)
The Last of Us Outbreak Day theme($ 1.99)
BioShock Theme: The Collection(€ 1.99)
Bloodborne The Hunter's Dream Dynamic Theme($ 1.99)
Uncharted 4: A Thief's End Dynamic Theme($ 1.99)
Yakuza Kiwami Majima Everywhere Theme(€ 1.99)
Dynamic theme "To Zanarkand"(€ 1.99)
The Last of Us Part 2 Stop-Sign Theme(€ 2.99)
The Last Of Us Part II Ellie Theme(€ 2.99)
Firewatch Theme(€ 3.49)
How to Download and Install Themes on Your PS4 to Customize it?
Official themes are created on your favourite games and movies on the PS Store, the PS4 Digital Store. You can access the PS Store directly from your PS4 or through the browser on your phone, tablet, or PC. There are several easy steps to learn how to find PS4 themes in the PS Store and download them to your console.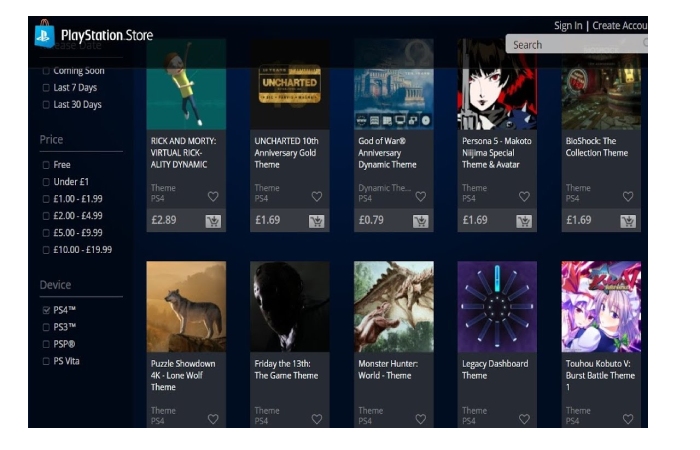 Download PS4 Themes From Your Web Browser
By following these simple steps, we can download PS4 themes from PC with ease. All you need is a browser and use it to access your PSN account.
Access the PS4 themes section of the PS Store from here
Find the topics that you like the most. You can filter by price in the menu on the left, asking, for example, to show only free themes.
Click on the cart icon to add each of the PS4 themes you want to download (if they are free, you will not be charged anything).
If we choose all the themes (up to 10 at a time), Check the cart in the upper-right corner of the screen and click on "Checkout."On the next screen, click on "Order and pay"; If the themes you have chosen are free, the total price will be € 0.00.
You have already bought all the chosen themes; now you have to download them. The easiest thing is for you to access the "Download list": you will find it if you hover the mouse over your nick in the upper right corner of the screen.
Once inside the "Download list," you will find all the themes that you just bought (even if they are free). If you click on "Download to your PS4" on each of them, they will automatically download to your console the next time you turn it on.
Other Resources: Techiesguardian