We explain the keys to adapt your marketing and commercial plan against the pandemic and coronavirus.
Everyone faces an extremely unusual situation. Even the most prominent companies suffer.
But it is possible to stand out and recover from this economic downturn, and for that, it is necessary to hire experts and create a great marketing campaign during Covid.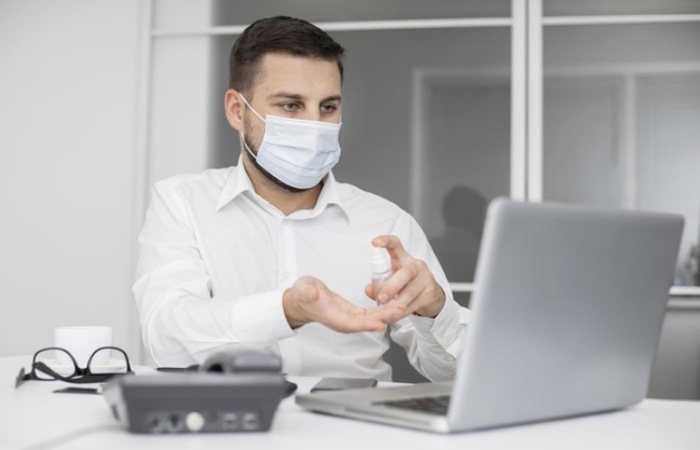 The coronavirus has changed our marketing practices.
The pandemic is changing daily life and our behavior. Although the landscape varies slightly from country to country, social distancing and virtualization of activities are the norms.
Therefore, marketing during the coronavirus must focus on the new reality and customers' current and real needs.
How To Adapt The Marketing Plan Against The Coronavirus?
While marketing is not an exact science, it requires planning and knowledge. In addition, it must adapt to the reality of each moment, including a pandemic. To do this, you need to know the following:
Refocus Your Marketing Goals During Coronavirus
With the advent of the pandemic, the world had to change in every way.
Virtuality has become commonplace and will continue to be so indefinitely. Therefore, marketing during the coronavirus must be oriented towards this new reality.
To do this, you need to change your goals and the way you attract new customers. First, your marketing needs to be digital, people rarely leave their homes due to quarantine regulations, and second, you need to develop a plan to attract new customers.
Traditional marketing has changed to adapt to the needs of the pandemic.
Redefine Your Content Marketing During The Coronavirus
Content is possibly the most important feature to highlight.
Knowing this, it is convenient for marketing during Covid to focus content on the new global landscape, that is, on virtuality. Several of the keywords used in SEO today include the words "virtual," "online," "online," and so on. For example, "online fitness exercises" or "virtual yoga."
Virtuality has developed the norm in Europe and the American continent. Some countries have suffered less, but quarantine has been introduced differently, depending on the country.
Now people are looking for content related to the virtualization of various activities. Therefore, the content created must satisfy this need, that is, fulfill this search intention.
Keep Communication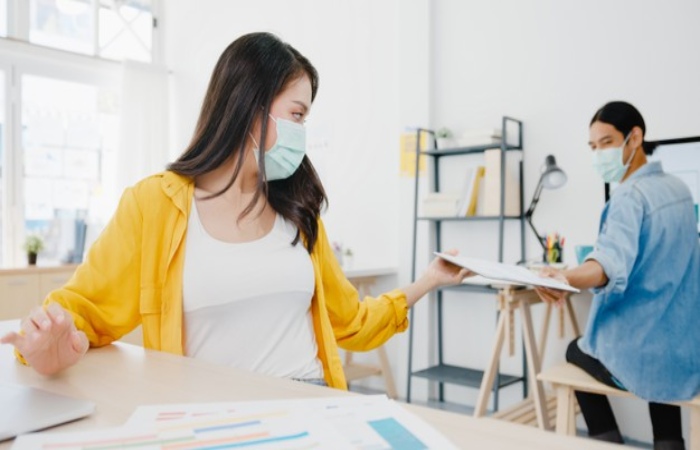 Realizing the need to virtualize life, all companies, small, medium, and large companies, have been forced to change the way they work completely and, above all, the way they attract new and current customers.
Fast food and gourmet companies have introduced very strict customer service hours and, in the countries hardest hit by the pandemic, these companies offer delivery service.
This reality is not limited to this sector, everyone has suffered. Therefore, communication is a priority when running an effective marketing campaign during the coronavirus
It is very vital to inform your clients of all the changes that will occur in your business. For example, to not lose regular customers in the food business, you must notify them in some way about the existence of a home delivery service.
Use Reliable Marketing Tools
Because of the strike of the pandemic, marketing technology increasingly became popular. Some examples of marketing technology tools include voicemail and text marketing software, such as those from Drop Cowboy. These marketing tactics have been used by many companies, especially during these trying times. Here are some benefits when you use this tool: 
Easy To Use:

Recording a voicemail message or creating a text or short messaging service (SMS) marketing campaign is easy. You can send it straight to your contact list without hassle.

 

Effective:

Because SMS marketing has a high conversion rate, online texting is a very effective marketing campaign.

 

Affordable:

With voicemail and text messaging, the service cost is only a few cents for each message. Of course, you only pay for the successfully delivered messages.
Other marketing technology tools include content management systems and website builders with built-in content management capabilities. By using these tools, you can create valuable and unique web content or marketing strategy that'll appeal to your target audience. This way, you can increase your organic or unpaid traffic and convert your visitors to paying customers.  
Social media is one of the most sought digital marketing tools, too. Social media networks have built-in ad managers and analytics that play a crucial role in boosting your brand's social media presence. Also, many consumers engage through social media, so every business needs to be active in this marketing platform to broaden its customer base and promote brand awareness and customer loyalty. 
Be Transparent In Your Marketing During The Coronavirus
It is important to clarify the current reality and how to face it to empathize with loyal customers and especially with new ones.
This policy brings with it 2 very positive main results. The first is to create understanding and improve communication with customers. The second result is assistance to meet health standards.
This last result is achieved in various ways. For example, when the store is small, it must be made clear in some educational way that it can only serve a very small group of customers and that everyone should bring masks. One way to communicate this reality is through video.
Also, for sympathy, this video can communicate that all store shoppers will receive an antibacterial gel from a store clerk.
To achieve this kind of transparency, marketing during the coronavirus must be empathetic and sincere.
Redefine Your Target Audience During The Covid Pandemic
Many people have been severely affected by the pandemic, both financially and personally. Many have had to get used to online shopping. Thanks to this, the great kings of electronic commerce have increased their income.
Now almost everything is ordered with home delivery.
This reality has changed the target audience. Although demographically it has remained the same, behavior has changed, that is, the way of using ordinary services has changed.
Therefore, brands must classify flaws in the home delivery process. Not everyone knows about this service. To not lose customers who are not yet used to this reality, brands must create the perfect communication with customers who are going through great difficulties.
Stay In Touch With Your Viewers Through Social Media.
Social distancing is a rule that will be in force for the next few months in almost every country in the world.
This situation can be taken benefit of by brands due to the huge amount of time people spend in front of their mainframes and mobile phones, working or simply distracting themselves. First of all, they are using social media at the time.
Due to social distancing, social media has developed one of the best ways to attract customers.
If your target spectators spend a lot of time on social media, targeting this platform is a great idea. In marketing during Covid, it is important to be resourceful and creative. However, this is not a simple task, as creating an effective social marketing strategy is quite difficult. That's why it's no wonder many business owners decide to reach out to the best social advertising agencies and make sure their social strategy is bulletproof.
Social media is always a countless place to find customers, but it can be the best platform to grow your clientele and promote a new brand in this scenario. While the Internet is always the preferred option for finding clients, the situation has improved further with the pandemic.
Make Sure Your Site Is Easy To Find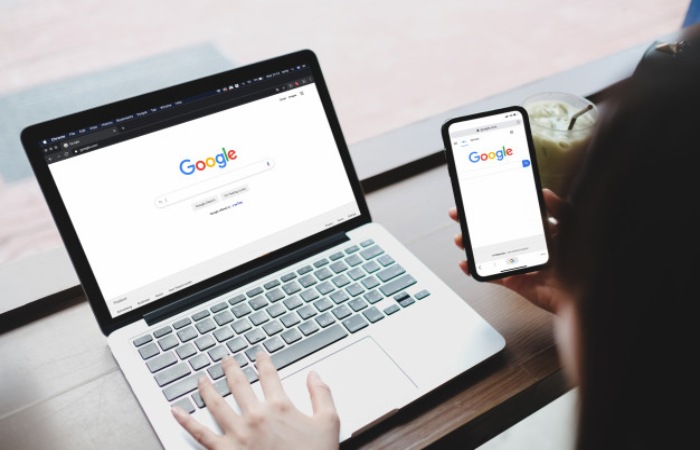 There are more people in the network than individuals walking or motivating. This is due to the instructions of social distancing. The quantity of people using online services is growing rapidly. Also, the number of people shopping online is increasing every day.
This is the perfect time for great marketing and, above all, for better SEO positioning on the web. Positioning yourself in the first search results is necessary to attract new customers.
Now is not the time to be low-key or low-key. The right decision is to do good marketing during the coronavirus and reach as many customers as possible.
Advertise On Search Engines And Social Networks
There are many different online marketing and advertising methods, each with its advantages, disadvantages, and deadlines. One of these methods is PPC (Pay Per Click) marketing, for example, using Google Ads.
The number of people who use the Internet and, consequently, social networks expressed in historical figures. Never before have so many people registered at the same time. The numbers speak for themselves, according to a study by the Interactive Advertising Bureau (IAB).
Work Local Marketing And Seo
SEO should never be lacking in a digital marketing strategy, and due to the pandemic, this may be the best way to attract new customers.
Marketing campaigns come in all sizes, the biggest will always be international, but current realities must change the way they do it. Due to the social distancing and virtualization of the vast majority of jobs, travel between countries has been drastically reduced, but it has also affected travel within the same countries.
With a landscape like this, it's best to target your local audience. Consequently, local SEO is essential in any marketing campaign during the coronavirus to attract new customers and reduce the economic blow of the pandemic.
Connect With Your Clients By Email Marketing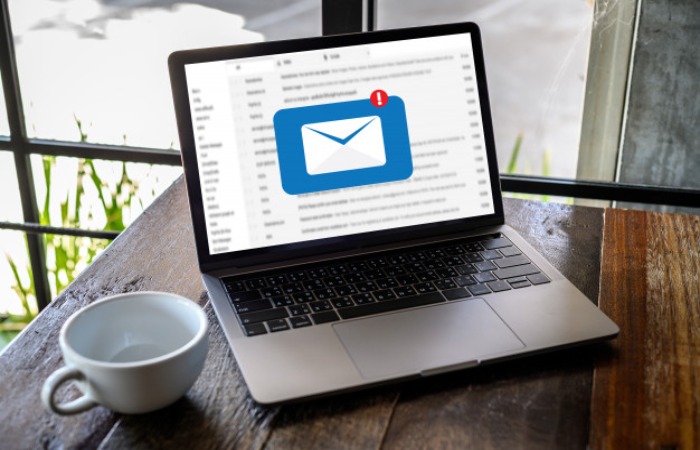 There are several ways to attract new customers. One of them is email marketing. With the increasing number of people using online services, it is easy to infer the importance of this method.
Also, for companies and businesses that live off e-commerce, using this method is a great idea to raise sales.
Through email marketing, you can conduct promotions, discounts, and information about products or services. This is a great way to earn customer trust. This way, you should never skip a marketing strategy during Covid.
Adapt To The Reality Of The Coronavirus
Agility is a characteristic that every business needs to withstand constant change and competition. But the global landscape is highly hostile to any company, regardless of its size.
For this goal, it is really important to adapt to the needs of customers and the demands of the global landscape. For example, if clients cannot leave their homes frequently, products or services must reach them; otherwise, customers will decline and, worse, lose trust.
While this is not an easy job, it is appropriate to predict and adapt to future customer needs.
When running a marketing campaign during Covid, you need to think about adapting your business to change.
Analyze Data And Measure Results
While you must invest in your business to get results, you must use it wisely.
Businesses often spend more money on advertising than they need to. Although the case also arises when what require is not invest. To get the extreme benefit, it is best to analyze the various SEO and PPC metric data that Google Analytics provides for free.
By doing this, you will measure your ROI and determine if your marketing strategies are successful during the coronavirus.
Try, Learn And Try Again
Appropriately, digital marketing is not an exact science. Because of this, it is imperative always to learn something new.
It is also vital to try new strategies. Obsolete never works, especially in marketing. You should be up to date with the latest developments, as are your customers, to make it easier for you to understand and connect with them.
Those who learn from knowledge and failure are destined to succeed in the marketing world, but they should never fall asleep. They should always stay awake and aware of new trends and customer needs.
Digital marketing is not a precise science, so it is imperative to learn and practice at all times.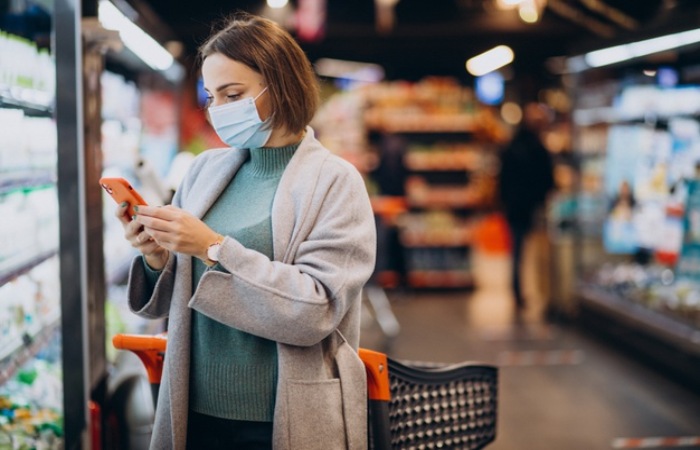 Prepare Your Marketing During The Coronavirus And Post-Pandemic!
This is a difficult reality for everyone, including the most influential companies and businesses. Despite this, you can stand out, but for this, it is very important to have the help of true experts who already have experience in advertising campaigns during a pandemic and at other times of the year, such as marketing during Black Friday Cyber. Monday.
Also Read: Payment Platform: Comparisons Of The Main Payment Gateways
Also, You can find more helpful resources at Techies City.
MORE INFO:- whatsaapintro
See Also : https://www.gravtechnology.com/project-manager-write-for-us/