When we buy an Android phone, many users may fear when all the data is transferred from the old to the new terminal. The methods of phone clone everything we have on the old smartphone to the new one have been enormously perfected, and no one can think of turning on Bluetooth to pass the data "by hand." Many manufacturers have their tools, but today we show you one of our favourites.
When we turn on a new mobile phone, many manufacturers suggest that we first make a backup and transfer all data from the old to the new terminal. Without going any further, Huawei does the same thing with the Clone Phone's application. Today we bring you a similar tool, valid for any Android smartphone that will allow you to clone the content from one Android to another in minutes.
Data passed in minutes
There are many comparable apps on Google Play. Still, today it's Clone-it, which allows you to create complete backups in simple steps and transfer 12 different types of files from one terminal to another without the need for a cable. In this way, when we turn on our new Android, we can have all the photos, videos, music, or documents of the old terminal or even the passwords and WiFi keys.
How to do it
Accomplishing this is very easy. We need to install Clone-it on both the old and latest phones. We have to accept the permissions that the application needs to access our terminal to transfer files. Once the application is installed, we have to select the "Receiver" option in the new terminal. The program generates a QR code. Now we have to go to the old terminal from which we want to transfer the data and select "Issuer." The application starts the scanning process, and both terminals are synchronized to initiate the data transfer.
Phone clone: what it is and what it is for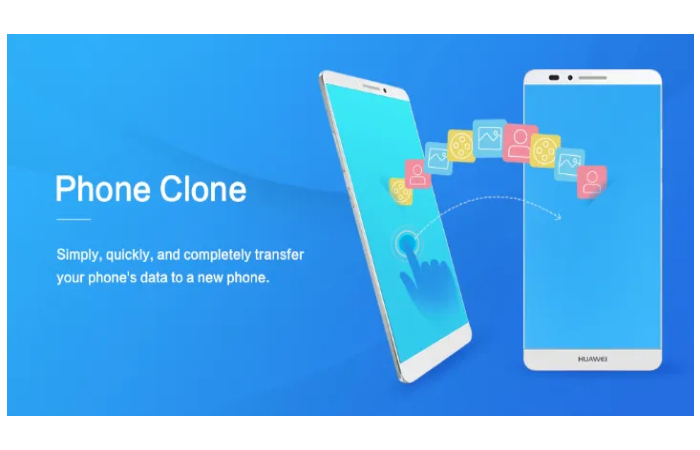 Phone Clone is Huawei's application that allows you to transfer all your data from an old device to a new one for free. It is available for Android and iOS media.
Phone Clone is the application that Huawei has made available to all users to clone the files on their smartphone and transfer them to the newly purchased cell phone for free. Both devices must be connected via a local Wi-Fi network and can send music and picture files.
If you consider renting a different phone rate from another company to buy various smartphones, look at our comparison and compare each offer on the market.
What is Phone Clone
As we expected, Phone Clone is a data migration application provided by Huawei. This application can transfer contacts, SMS, call logs, notes, recordings, calendars, photos, music, videos, documents, and applications from old phones to new or newly purchased phones.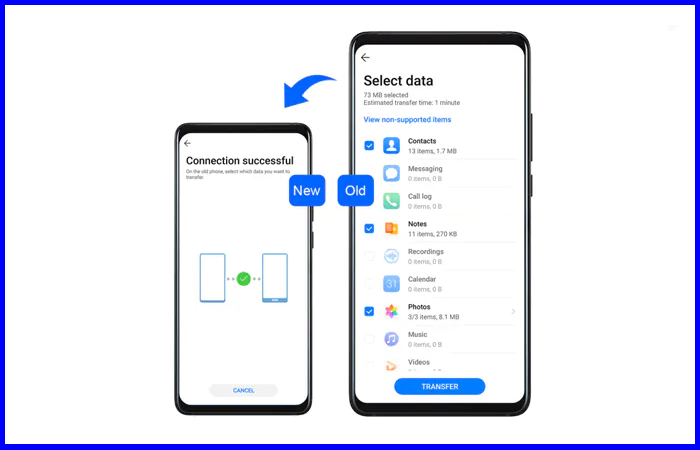 Phone Clone Features
The phone clone offers the following features:
Complete data, no traffic, and easy to use, fast speed, free and safe.
Compatible with Android and iOS.
Provide excellent support for Huawei mobile phone without root to transfer more data. Application data, schedule, memo, alarm, reader mark, etc.
Supports Android 4.4 and above systems.
How to use Phone Clone
To use your phone clone, all you need to do is follow 3 very simple steps without complications. We tell you:
Although it seems obvious, you have to download the application from Google Play or Apple Store.
The phones then need to connect to the old phone by scanning the QR code.
Finally, select the files you want to transfer and copy them to the new phone and click "Send."
READ MORE:- beingnaturalh