If you've been working in the IT sector for a long time, you definitely feel like you know the ins and outs of the entire business. It's relatively simple to replicate it when you're looking at it from the side, so you decide to venture off on your own. You've got years of technical experience behind your back, and it feels like this entrepreneurship is a piece of cake.
You rent a small office, and you take matters into your own hands. Everything's looking great since you're doing all of the work and you juggle a few clients. After a while, you've got more clients than you can handle, so you decide to hire another tech-savvy person to join the team.
A year goes by, and you become a team of ten people, not knowing how or when it happened, and you're trying to put out fires every day. All of your old clients are on the phone because you sent them the wrong email or an update for their app that doesn't even work. At that time, you'll be wondering where it all went wrong.
The role of consultants
Starting your own business immediately puts you in three working positions. You need to be an entrepreneur and think of the possible ways to make money. You need to be a manager second and know how to handle your time and the time of the people that work for you.
Finally, you need to be a technician and know the ins and outs of what needs to be performed on a daily basis. Most of the people starting businesses come as technicians, and then they wonder why their business fails a few months after. That's because they didn't pay attention to the other two roles. That's where consultants come in.
Consultants are professionals that have walked the walk, and now they're talking the talk. They will provide you with assistance in planning, designing, installing, and maintaining the technology you use in your small enterprise.
That could be software or hardware, but nowadays, it's mostly about cloud or network security and infrastructure. Additionally, they help the most by setting systems for a proactive strategy. Instead of putting out fires when you run into a problem, you will use a specific series of steps to handle it. That shifts your focus from a reactive and emotional state into a proactive one.
What are the benefits?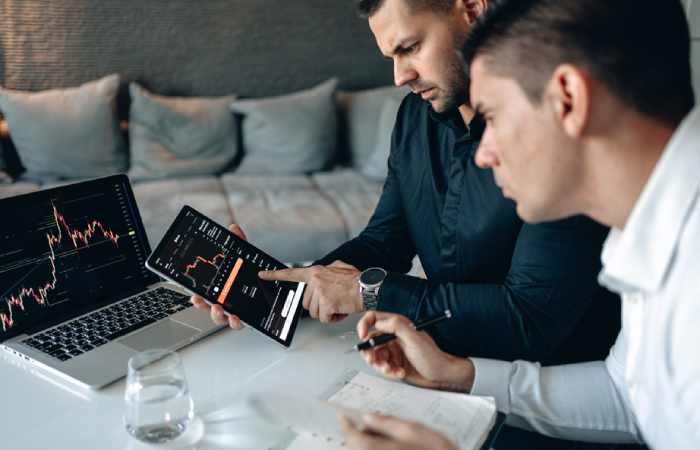 Saving a lot of time and money is the first benefit that you will experience. It will feel like a load has been lifted from your shoulders. A lot of small companies can outsource their information technology work to a consulting business and avoid the expenses associated with multiple employees.
Say goodbye to overtime, medical benefits, paid leave, and matching a 401k. Money isn't the only thing that you're going to save. Consulting companies are trustworthy resources that are available around the clock, every day of the week.
If you're not a programming company, then you probably don't have sufficient work for an entire team of IT professionals. As a result, you might be overpaying for something that can easily be outsourced. It's not wise to teach your coders how to cold-call clients.
Instead, you can help them concentrate on their principal activities. That goes for the rest of the team too. Being an executive frequently means that you'll need to rely on the IT team and direct their attention to expanding services instead of micromanaging what they're doing on a daily basis. Managing modern technology in-house is incredibly expensive, especially if you want to run your local servers.
Expert consultants have gained their expertise by helping multiple businesses in a variety of sectors and situations. You're not paying for a single viewpoint. Instead, you're communicating with engineers who utilize their extensive knowledge to provide recommendations or modifications. It's in everyone's best interest for you to succeed. When you make more money, they will reap the rewards for being helpful and assisting you on the way.
These consultants have observed how different technologies are used in a variety of settings. That way, they can continually draw upon their accumulated skills to advise you and implement solutions that are going to assist your company in operating more effectively and getting to the next level.
No need to worry about security
A lot of IT professionals tend to look down on security because they think they've got everything under control. More often than not, that's the wrong approach. The average data breach costs 4 million dollars and a ruined reputation. Most small businesses can't afford to lose that much money, not to mention their reputation.
An IT consulting firm has dedicated security divisions, and they often collaborate with giants like Microsoft. If you want to have a cybersecurity engineer on your own, that's going to set you back more than your entire marketing team. Making use of an outsourced consulting firm isn't such a terrible idea after all.
Experts frequently interact and experiment with various new technologies, which allows them to provide their customers with more favorable pricing plans. Having a single provider to handle the entire section makes more sense because they will manage your security needs, maintain your software, and make sure that your networks are performing as they should. The only time you should hire is when there's a missing skillset that the experts cannot provide.