Other bloggers, writers, and authors face various challenges when working, from writer's block to sudden bursts of ideas. As such, it's important to understand how to overcome these issues.
A great way to help writers with their work is using writing apps. Today, there are tools to help with grammar and plagiarism checking, collaboration, note-taking, and even publishing.
Moreover, these tools can be used for anything from fictional and academic writing to blogs running on the cloud servers.
So, if you're wondering about the best writing apps to help with your work, you've come to the right place.
In this article, we list seven writing apps that can support you as a writer. We'll cover their best features and pricing to help you decide which best suits your needs.
1. Grammarly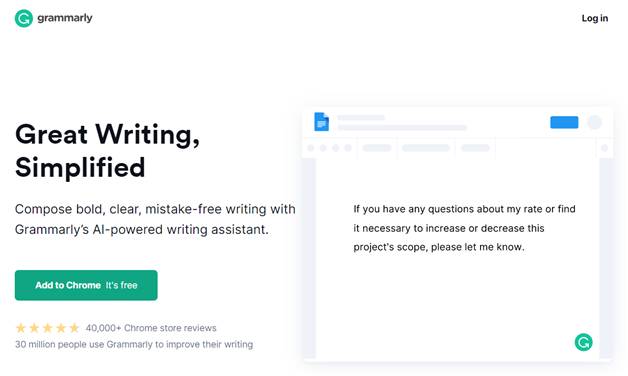 About Grammarly
Best features: grammar and plagiarism checker, tone detector
Available on: browsers, desktops, and mobile devices
Price: freemium (premium version starts at $12.00/month)
Grammarly is a digital writing assistant with AI-powered tools. It offers suggestions to improve your writing, such as identifying misspelled words, imperfect grammar, and punctuation mistakes.
This writing tool works seamlessly across multiple platforms and devices, offering website-based and desktop applications to edit your texts. In addition, Grammarly also has extensions for browsers, Microsoft Office, and mobile device keyboards for on-the-go solutions.
To make sure your content is original, Grammarly has a plagiarism checker. It catches duplicate content using the ProQuest database, making it the best option for academic purposes.
Grammarly also features a tone detector to help writers sound the way they intend to. Options include informal, formal, neutral, excited, and surprised.
2. Scrivener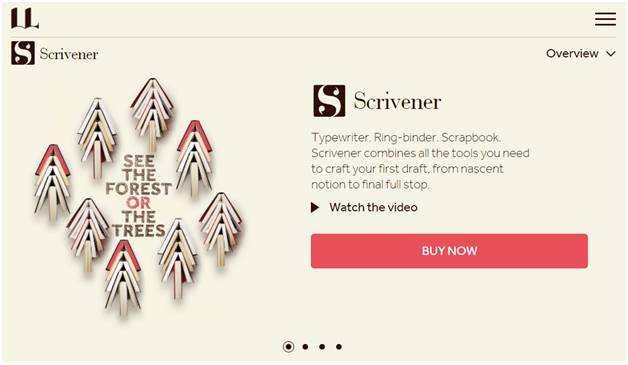 About Scrivener
Best features: distraction-free writing, drag-and-drop organization, writing templates
Available on: iOS, macOS, Windows
Price: premium (starting at $19.99/license with a 30-day free trial)
Scrivener is a desktop writing app that's tailor-made for long writing projects. As such, this tool is widely used among novelists, screenwriters, authors, and journalists.
One of its best features is the distraction-free writing mode, also called the full-screen mode.
It lets writers focus on the texts they are working on while everything else is minimized in the background. That said, they can still easily access materials without having to exit the full-screen mode, which is great for checking facts or tracking word count.
To organize large chunks of text, Scrivener also comes with a drag-and-drop feature. With it, writers can break down content and reorder sections by headings and subheadings.
When feeling stuck, this app helps you come up with ideas thanks to over a dozen templates for short stories, screenplays, blog posts, and poetry.
Additionally, writers can export files as .docx, .pdf, .txt, and many other formats. You can also upload written content to platforms such as Dropbox, Google Docs, and Evernote.
3. Draft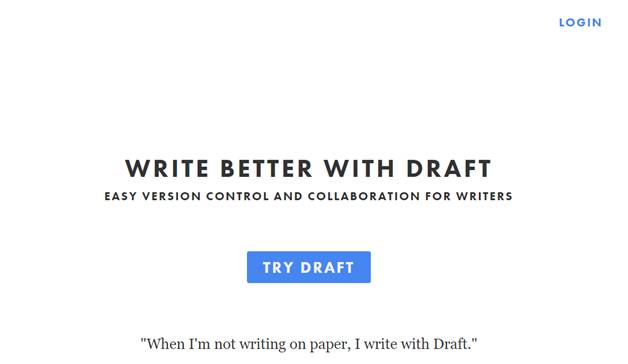 About Draft
Best features: document import, version control, collaboration
Available on: web browsers
Price: freemium (premium version starts at $3.99/month)
Draft is a website-based writing app that simplifies and streamlines the writing process. Writers can import texts from their computer and cloud services such as Evernote, Dropbox, and Google Drive.
They can also share their work with collaborators. This way, you can start a blog post on Evernote, for example, and then use Draft to complete it and receive feedback.
Apart from importing, you can also publish work from Draft to popular platforms such as WordPress, Blogger, and LinkedIn. All you need to do is go to settings and click places to publish.
Before publishing, writers can also review their work using version control. This feature lets you compare old drafts and see how the document changed over time. If you wish to bring back parts from an older version, you can do so in a few clicks.
4. Google Docs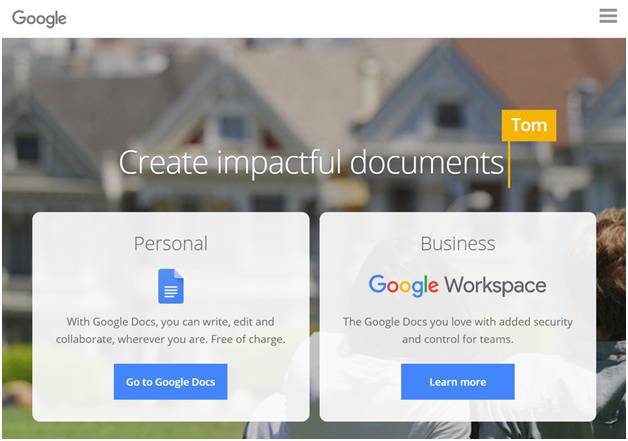 About Google Docs
Best features: collaboration, unlimited revision history, offline mode
Available on: web browsers
Price: free
Google Docs is a cloud-based word processing application that works perfectly for teams. Multiple people can work at the same time, and every change is saved automatically.
Additionally, members can see edits in real-time and communicate through a built-in chat. It's also possible to manage who has access to your document and can edit, just view, or comment on it.
Google Docs also features an unlimited number of revision histories. This way, you can track all changes made to the document and undo mistakes. Previous versions are kept indefinitely without taking up storage space.
You can also import and edit documents such as .docx and .pdf. In addition to that, it is possible to export work in .odt, .rtf, .txt, and even .html format.
This application is also available on offline mode so that writers can make changes without an internet connection.
5. Milanote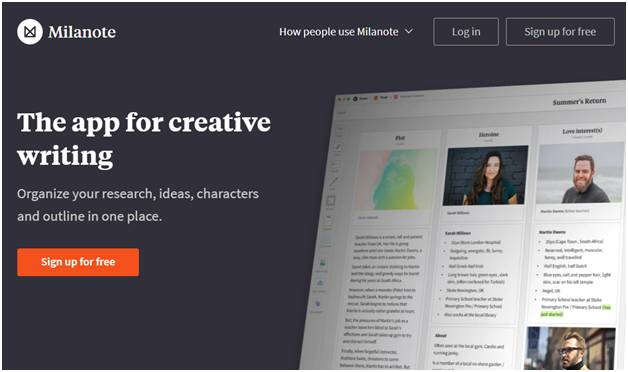 About Milanote
Best features: drag-and-drop interface, infinite virtual canvas, templates
Available on: desktop and mobile
Price: freemium (premium version starts at $9.99/month/person)
Milanote is a tool for organizing creative projects used by writers, designers, marketers, and other creative professionals from large companies like Facebook, Apple, and Nike.
This platform offers plenty of boards to organize the user's creative flow – from mood boarding, brainstorming and mind bloggers mapping to creative writing.
What's more, Milanote uses a flexible drag-and-drop interface. You can add these elements to any part of the infinite virtual canvas, as there's no predefined layout.
Novelists can take advantage of the storyboard templates to help organize their thoughts and flow. Track events, locations, and characters to set up a coherent storyline.
Additionally, Milanote offers guides to creating a character, making blog posts, and organizing social media calendars.
6. Reedsy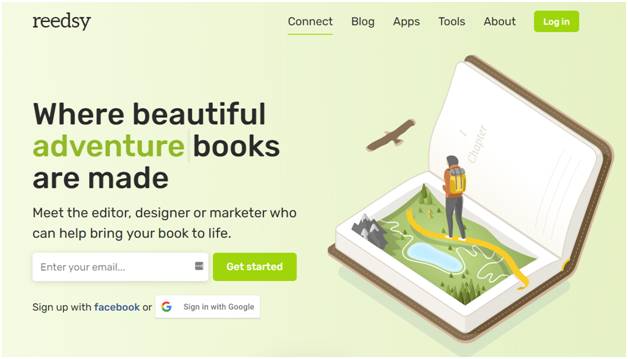 About Reedsy
Best features: marketplace, learning courses, book editor
Available on: web browsers
Price: freemium (pay for collaboration with professionals from the marketplace)
Reedsy is a book production platform that lets you connect with ghostwriters, editors, designers, and marketers to help publish your book.
The platform is suitable for writers at every stage of book publishing. For instance, you can start writing with its Book Editor. If you need assistance, find other professionals on the marketplace and connect with them right away.
From there, you can collaborate and work together in real-time. Track changes, edit prose, and make comments until you're satisfied with the outcome.
Reedsy also has plot, book title, and character name generator tools to help you get started. In addition to that, it offers learning courses about marketing, design, and other topics related to the publishing industry.
7. Evernote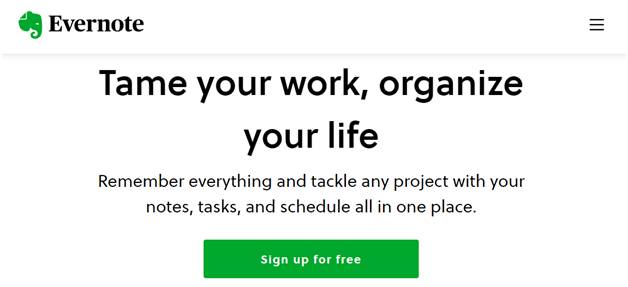 About Evernote
Best features: sync, note templates, document scanning
Available on: web browsers, desktop, mobile devices
Price: freemium (premium version starts at $7.99/month)
Evernote is an excellent productivity tool for note-taking, scheduling, and project planning. Some popular uses include creating to-do lists, starting a journal, planning vacations and meals, and saving documents or recipes.
It comes with several features to help you organize and update your notes, such as templates and labels. Thanks to the document scanning feature, there is no bloggers need to carry receipts or handwritten notes around.
You can attach photos, documents, and audio recordings to the items, bloggers and use multiple colors to highlight important text.
Since Evernote syncs across different devices, your notes are handy and accessible at all times – you can even send emails to and from the platform.
As your notes grow in number, use Evernote's search feature to find older notes with filters like tags, dates, and content.
Conclusion
As a writer, mistakes such as misspelled words and misplaced punctuation can be detrimental to your reputation. Therefore, it's essential to use tools that help produce error-free work.
Other than that, the right apps can also help with collaboration and taking notes on the go, allowing you to organize and streamline your work.
Here's a summary of the seven writing apps mentioned in this article:
A digital writing assistant with features such as grammar and plagiarism checker, tone detector, and mobile device keyboards.
An app for long writing projects such as novels, journals, and screenplays.
A web-based writing app that integrates with popular platforms such as WordPress, Blogger, and Ghost.
Google Docs. A cloud-based word processor with features such as bloggers unlimited revision history and offline mode.
A tool to organize creative projects bloggers with writing templates, mind mapping, and mood boards.
A book production platform to write and connect with professionals such as editors, book cover designers, and marketers to publish your book.
A productivity tool to collect and organize your ideas, schedule, and projects.
We recommend trying the different writing apps above to determine what works best for you. Best of luck.