Before we start to discuss the best fintech Ideas, one must know about what fintech is.
Fintech
Fintech officially refers to financial technology. These involve computer programs and other technology used to support or enable banking and financial services. It aims to compete with primitive financial methods. It is a budding industry that is used to improve ways in finance.
Categories of fintech
There are several categories of fintech, they are as follows:
Financial service providers
Financial service software providers
Blockchain and cryptocurrency
Budget applications
Insurance technology
Lending technology, and many more.
What should one consider as a good fintech idea?
Have experiences
One just wants to graduate and startup in the fintech world. It is essential for a person to understand the challenges he/she might face while dealing with it. One also needs experience with financial services to work smoothly. To start in the field of financial technology one should have experience in working in an institutional bank or a brokerage firm. Another good training ground is investment banks. One can join a fintech startup that one admires. From there we can learn about regulation, competition, and technology. Working in financial services will give us an idea about the day-to-day challenges which in turn can give a lot of ideas on how to make things good out of the experiences.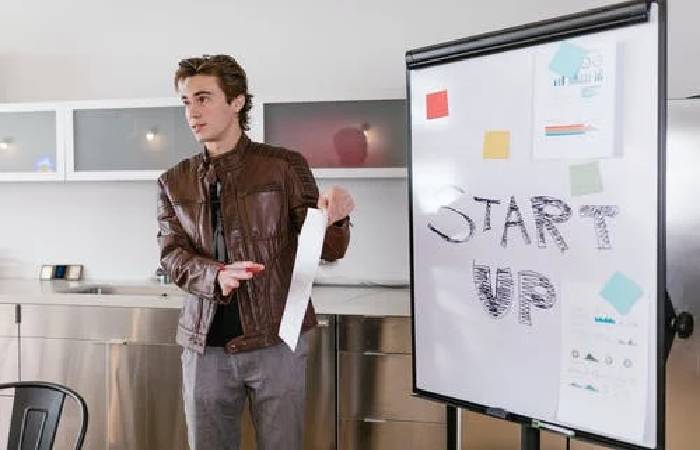 Know about blockchain
It is an electronically distributed ledger. It is also a cryptocurrency financial service. This company began with the first bitcoin blockchain explorer in the year 2011 and then later created what is known as a cryptocurrency wallet. This accounted for 28 percent of bitcoin transactions from the year 2012 to 2020.
Microservices
Microservices or a microservice is a variant of the service-oriented architecture service style. It composes many loosely coupled and many independently executable smaller components or services. They were set up to be able to build and sustain an ecosystem of external partners.
Forex investment
Forex stands for foreign exchange marketing, platforms like Financial Center, and investment. It consists of commercial banks, central banks, brokers, exporters, and importers, etc. These types of banks buy currencies from brokers and sell them to buyers. One of the best reasons to operate in forex is its time flexibility, that is, it operates 24 hours because it involves currencies all over the world. Everyone is equal due to the huge size of the forex market. It is liquid due to its market size and is the largest financial market globally trading nearly $2 trillion every day. It is attracting potential investors because of its bountiful profits.
Mobile banking apps.
These apps help us transact through our mobile phones depending on the features of the mobile apps.
There are many apps like:
Axis mobile
Yono banking app of SBI
RuPay
VISA
UPI
Baroda m connect plus, and many more.
We can make bank-to-bank transactions, pay electric bills, remote check deposits, fund transfers, etc.
It allows customers to do transactions by sitting at home without the need to visit the bank. Some apps have special features that make banking easier for people who don't have much knowledge in this area.